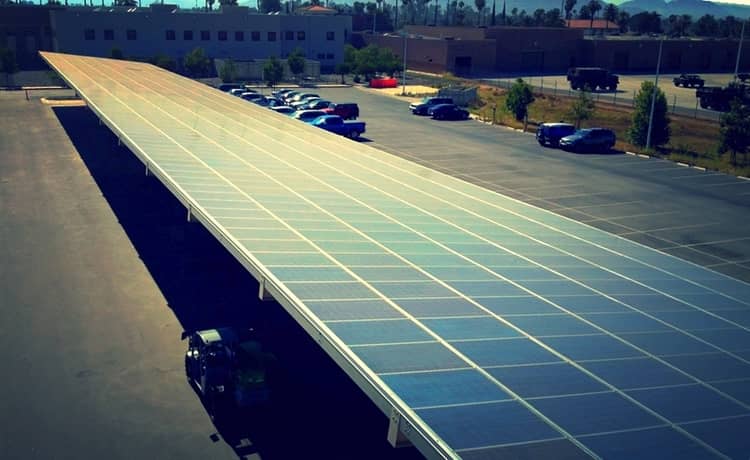 REC Solar has completed two solar energy carports totaling 280 kW for U.S. Army Reserve (USAR) offices in Arizona and California.
USAR's solar carports will provide shading for employee and soldier parking. The projects support the U.S. Department of Defense's mandate of procuring 25% of its total facility energy from renewable sources by 2025.
REC Solar provided the engineering, procurement and construction services for the solar carport installations. Federal Prison Industries (FPI), a U.S. government corporation, was the contracting agency and provided the system modules. Under FPI oversight, inmates from the federal prison system engaged in high-skill jobs manufacturing the solar modules, which are incorporated into federal solar arrays.
'I saw firsthand that we need to produce energy at home during my tour in Iraq,' says John Handy, federal business development manager at REC Solar and a retired U.S. Army colonel. 'Solar energy is a proven solution that can generate energy at home as reliably as the sun rising every day.'