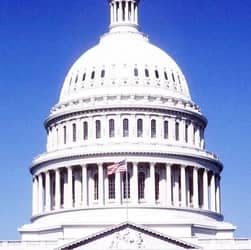 The Federal Agriculture Reform and Risk Management Act of 2013 – popularly known as the farm bill – passed the U.S. House of Representatives on Wednesday, paving the way for $881 million in renewable energy and energy efficiency programs.
The legislation includes the Rural Energy for America Program (REAP), which offers grants and loans to rural businesses and agricultural producers for energy efficiency and renewable energy projects, including solar and small wind power systems. Â
The REAP provisions, described under Title IX, specify that $45 million be allocated in each fiscal year from 2014 through 2018 to fund energy efficiency and renewable energy. Applications for REAP funding are to be evaluated under the three-tiered approach, representing projects costing $80,000 or less, those over $80,000 but less than $200,000, and those costing $200,000 or more. The so-called energy title also provides funding for biofuel programs.
The bill passed with a vote of 251 to 166. A majority of Republicans voted in favor of the bill while a majority of Democrats voted against it. Defecting Democrats were reportedly peeved that the legislation trimmed 1% from the food stamp program. Nevertheless, congressional agriculture committees members have voiced their support for the five-year farm bill, which was hung up last June when House Republicans opposed spending on agriculture subsidies and food stamps.
Senate approval of the reconciled legislation is considered a formality. The NY Daily News reported that the White House has signaled that President Barack Obama would sign the bill when it crosses his desk.
In November, eight senators signed a letter urging members of the House and Senate conference committee to include a strong energy title in the reconciled farm bill it was developing. Sen. Al Franken (D-Minn.), one of the signatories of the letter and an author of the energy title, has praised the House for passing the farm bill on a bipartisan basis.
In a statement, Franken says, 'This bill gives farmers and ranchers badly needed certainty, and it contains several measures I fought for to help Minnesota's rural communities, including my energy provisions that will create jobs and boost our rural economy. Now it's time for the Senate to act quickly, pass the bill and send it to the president's desk.'