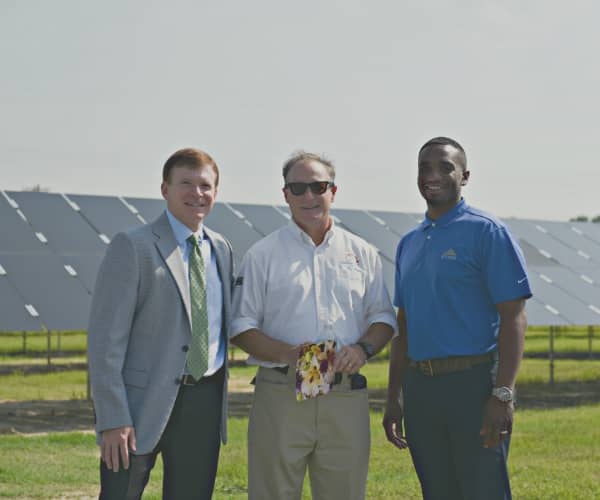 Washington, D.C.-based WGL Energy has commissioned its new 1 MW photovoltaic power facility in Montezuma, Ga.
Completed in April, the PV plant incorporates more than 7,000 thin-film modules from Stion Corp. and is expected to produce over 1.6 GWh of electricity per year. Georgia Power will take the electricity under a 20-year power purchase agreement.
Radiance Solar designed and built the plant, which was developed by New Equity Energy. WGL Energy now owns and operates more than 21 MW of capacity in Georgia.
'This newest facility is a great addition in our continued commitment to increase renewable energy capacity in the state of Georgia,' says Sanjiv Mahan, CEO of WGL Energy.
Photo: Jim McGrath of Stion Corp., James Marlow of Radiance Solar and Justin Redd of Stion celebrate the opening of a 1 MW solar farm in Macon County, Ga.