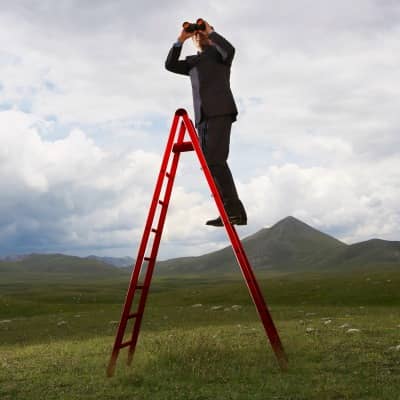 Congratulations. The land parcel you've selected for your next solar project is free of encumbrances, has good solar resources and is conducive to building.
However, such site characteristics should only serve as a beginning point, explains Kristen Castanos, a partner at law firm Stoel Rives.
'After the basics, land procurement is often an inexact science,' Castanos says. 'The types of issues that can arise are really site specific, and solar land procurement requires other special considerations.'
Often, issues can appear out of nowhere that impact land quality, says Dan Bedell, executive vice president at Texas-based Principal Solar Inc. If the land is chock full of fossils, he notes by way of example, it likely won't receive environmental or cultural approval.
For developers, land procurement is often an exercise in risk mitigation. A seemingly ideal location often turns out to be less so upon further due diligence.
Here are a few tips to help proactive solar developers stay clear of potential land deal-breakers.
Know your ground. First and foremost, a solar site needs access to transmission. The closer a project is situated to existing transmission lines, the better. If transmission interconnection facilities are not immediately available at the site, then the developer needs to make sure of every square meter of ground the project must transit to reach it.
'Be sure there is an available route your generation tie line can follow,' Castanos says. 'Otherwise, each additional mile means you may be dealing with additional landowners, and that could really cost you.'
One unobtrusive source of interference for a developer's project may come in the form of an object or structure with some historical or environmental significance.
'I've seen some instances where an entire project has been redesigned around a tree or a barn,' Castanos says.
It's not necessarily a show stopper – just another matter for which the developer needs to be aware. In other words, read the fine print.
Other land issues may not appear on maps at all and are only detected through a physical inspection. If the land has soft soil, for example, chances are it will not pass a pull test with standard piles. In such cases, the driven foundations will need to go down several feet at a much higher cost.
Sometimes, potential snags reveal themselves only after the project begins commercial operation. Bedell recalls a situation where the project had been built but wasn't performing to expectation. 'The owners determined that project output was severely impacted by dust emanating from nearby agriculture,' he says.
Investigate land and mineral rights. In certain locales, mineral rights can impact potential development. In Texas, for example, land rights are separate from surface rights – meaning if you buy a plot of land to build on, you may not own what is underneath. And such site characteristics can dramatically impact development plans.
For instance, if a drilling company owns the mineral rights to a Texas land parcel, the solar developer may have to remove the array to make way for drilling equipment. Seeing as how mineral rights are dominant in Texas, the developer may not get an opportunity to put the solar installation back anytime soon.
'If the land rights and mineral rights are not well-documented, it can negatively impact development,' Bedell says. 'It's all about managing the risk to the different parties and the potential conflict of interest that can result.'
Have an out clause. Once a site has been identified, you can begin working toward a contract. At the same time, the existence of a contract does not itself provide equal protection for the signatories. What matters is what the contract contains.
Every contract should have an out clause, Castanos says. Developers will be glad they did when unforeseen events occur.
For example, some developers of 20 MW solar projects located in California's Central Valley never got built because they could not obtain off-take agreements. This left some developers tied to a land parcel that could not attract project financing.
Bedell recalls one contract that contained a provision for the land-owner to opt-out of the land agreement after 10 years, even though the developer's off-take agreement for the project was for 20 years.