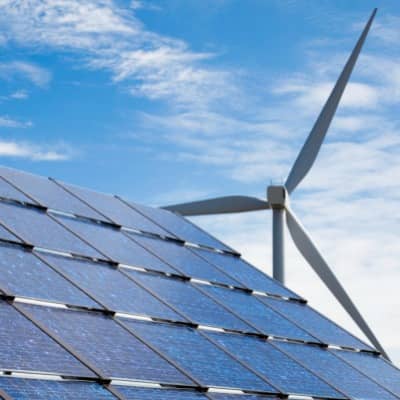 Citing statistics published by the Federal Energy Regulatory Commission (FERC), the SUN DAY Campaign reports that wind and solar accounted for all new utility-scale generating capacity placed into service in April.
For the month, two units of wind – the 300 MW Hereford-2 wind farm project in Deaf Smith County, Texas; and the 211 MW Mesquite Creek wind project in Dawson County, Texas – came online. In addition, April says six new units of solar totaling 50 MW became operational.
The total contribution of geothermal, hydropower, solar and wind for the first four months of 2015 was 1,598 MW, which is similar to that for the same period in 2014 – 1,611 MW plus 116 MW of biomass.
Wind, solar, geothermal and hydropower combined have provided over 84% of the 1,900 MW of new U.S. electrical generating capacity placed into service during the first third of 2015. This includes 1,170 MW of wind (61.5%), 362 MW of solar (19.1%), 45 MW of geothermal steam (2.4%) and 21 MW of hydropower (1.1%). The balance (302 MW) was provided by five units of natural gas.
FERC has reported no new capacity for the year to date from biomass sources, nor any from coal, oil or nuclear power.