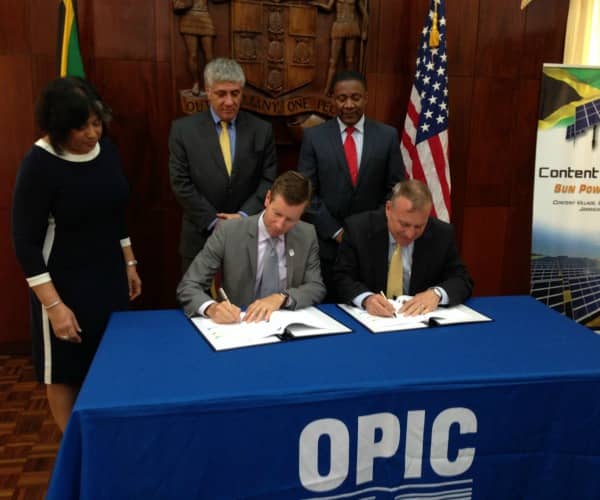 Content Solar Ltd., a wholly owned subsidiary of Tampa, Fla.-based WRB Enterprises, has signed a financial agreement with the U.S. Overseas Private Investment Corp. (OPIC) in support of a 20 MW grid-connected solar photovoltaic project in Clarendon, Jamaica.
The $60 million facility is expected to displace more than 3 million gallons of fossil fuel currently burned each year. Approximately 90% of Jamaica's electricity is generated with imported oil.
The Content Solar project will be the second OPIC-financed project in support of the Caribbean Energy Security Initiative, a U.S. government program to expand the use of renewable energy in the region.
"Content Solar will be the largest project of its kind in the Caribbean, delivering clean and reliable renewable energy at a stable price to Jamaica for decades to come," says G. Robert Blanchard, chairman and CEO of WRB Enterprises.