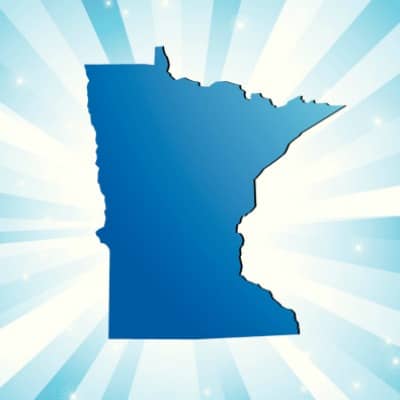 Minnesota-based Xcel Energy has notified the Minnesota Public Utilities Commission of its intent to issue a request for proposals by April 15 for up to 150 MW of large-scale solar projects to be installed by Dec. 31, 2016, prior to a reduction in the federal investment tax credit for solar.
The omnibus energy bill passed last spring by the Minnesota Legislature and signed into law by Gov. Mark Dayton requires investor-owned utilities to acquire 1.5% of retail electricity sales from solar energy by 2020. Xcel Energy estimates that it will need approximately 300 MW of solar capacity to meet the standard.
Xcel Energy is proposing that a significant portion of Minnesota's solar standard be met through large-scale projects, which it says are more efficient and less expensive than rooftop solar and smaller distributed systems. This assertion is controversial and roundly disputed by solar sector advocates who claim utilities such as Xcel do not take all factors into account when calculating the value of distributed solar.
'We are excited to develop solar resources that provide customer value and offer new customer choices,' says Dave Sparby, president and CEO of Northern States Power Co.-Minnesota, an Xcel Energy subsidiary, in a statement. 'We plan to leverage the economies of large-scale systems to keep the cost as low as possible for customers.'
Xcel Energy plans to propose a second round of large-scale solar acquisition in 2017 or 2018 to acquire the necessary solar resources to ensure compliance with the standard by 2020.
Xcel Energy officials expect that approximately one-third of Minnesota's 2020 solar requirement will be met through new customer offerings and solar projects it funds. New program offerings include a community solar gardens program and a solar rewards program.