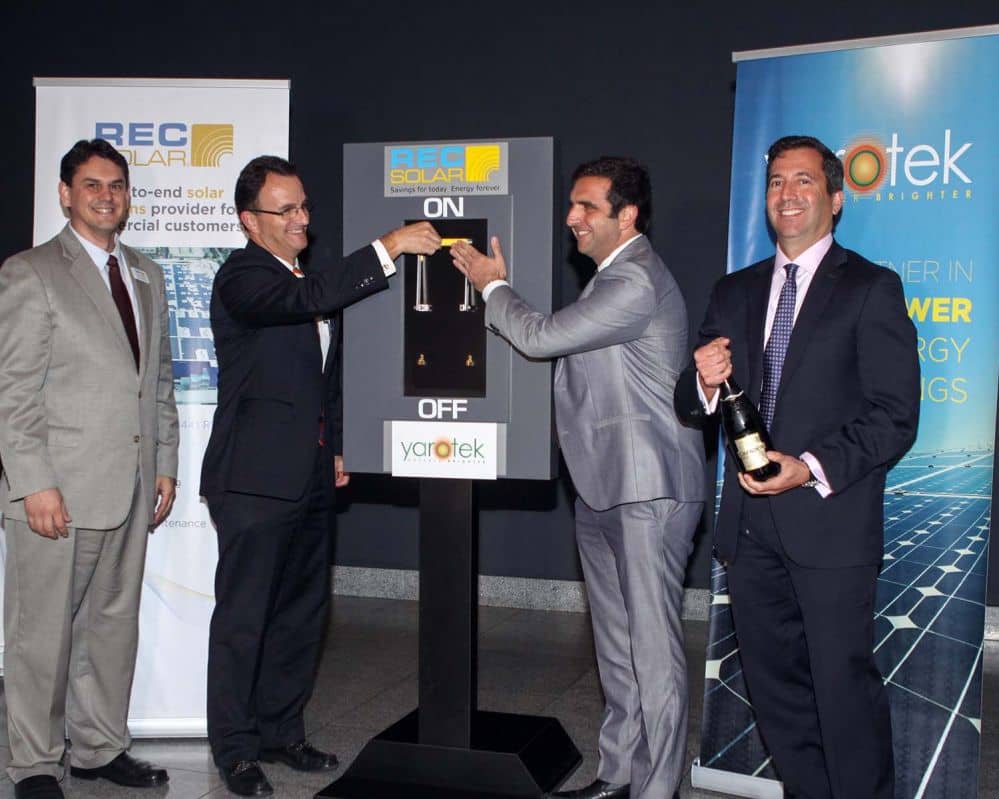 Miami-based solar developer Yarotek and California-based REC Solar have completed an 874 kW roof-mounted solar array for Ballester Hermanos Inc., a food, wine, spirits and food service distributor in Dorado, Puerto Rico.
Partnering with REC Solar for the installation and operations and maintenance of the system, Yarotek signed a 25-year power purchase agreement with Ballester Hermanos that is expected to save the distributor more than 40% on its electric bill.
The photovoltaic system consists of over 2,500 SunPower PV modules. The system was awarded a rebate from Puerto Rico Green Energy and also qualifies for U.S. federal tax credits.
With hurricane season bringing torrential rains and winds of up to 150 mph on the island, REC Solar says its engineers and installers conducted comprehensive site assessments to ensure the warehouse roof and racking solution met Puerto Rico's strict building codes.