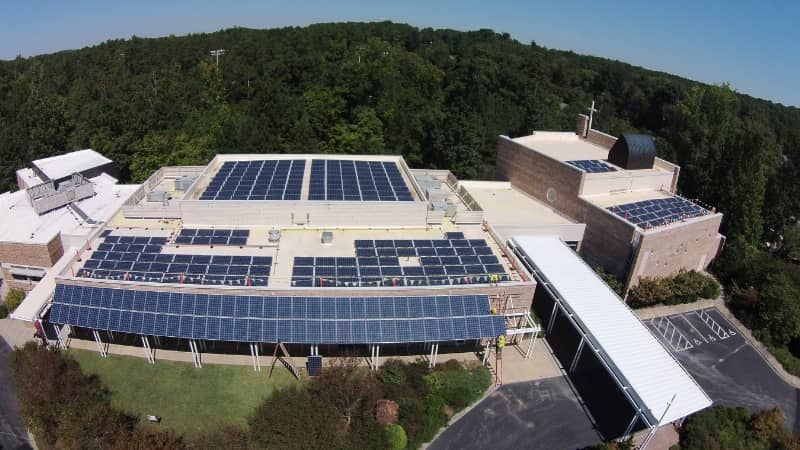 Yes! Solar Solutions of Cary, N.C., has installed an 84.7 kW solar array for the United Church of Chapel Hill.
The rooftop and ground-mount project features 326 solar panels, each rated at 260 W, and incorporates 163 SolarEdge optimizers with four SolarEdge inverters. The system is expected to generate approximately 110,920 kWh of electricity per year, which is about 60% of the electricity used by the church.
United Church raised the funds for the solar system with a capital campaign.
'This highly visible part of the installation will be a permanent reminder to all who visit United Church of the importance of addressing climate change and caring for God's creation as an integral part of our faith and practice,' says Kathy Shea, a member of United Earth Ministries.