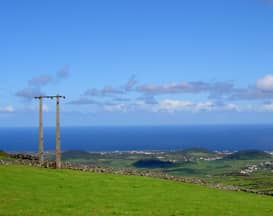 Switzerland-based battery manufacturer Leclanche is supplying an energy storage system for a renewable energy project under development by Germany-based Younicos on Graciosa, an island in the Azores.
The project features a 2.8 MW lithium-ion battery park integrated into the energy management system developed by Younicos. The generating portions of the project include 4.5 MW of wind and 1 MW of solar power resources.
Leclanche says the grid-stabilization functions of the energy storage system will enable Graciosa's grid to accommodate up to a 65% share of renewables, up from the previous 15% share.