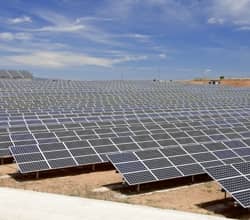 Younicos Inc. has entered into an agreement with OCI Solar Power to provide a turnkey battery storage system at one of the latter's utility solar projects in Texas.
Younicos says the system will be the first integrated, grid-scale, solar-plus-storage project to be deployed in the Electric Reliability Council of Texas (ERCOT) market. It will also be the first use of LG Chem battery technology in ERCOT.
The company will be responsible for the design, engineering integration and construction of the 1 MW system, which is expected to come online in early 2016. Younicos' proprietary control software will manage system performance within the ERCOT market in conjunction with the operation of the solar farm.