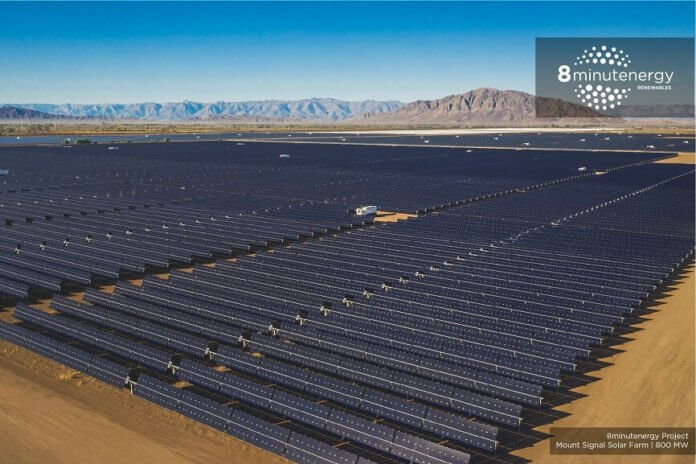 Solar and storage developer 8minutenergy Renewables is now 8minute Solar Energy.
Along with the new name, the company has announced a new logo and simplified domain name (www.8minute.com).
The new name reflects the developer's belief that large-scale solar power plants with integrated energy storage will dominate the future of energy generation. The origin of the name is that energy from the sun reaches the Earth in just 8 minutes, and the change comes on the 10th anniversary of the company's formation by its president and founder, Tom Buttgenbach.
Buttgenbach notes, "Over the next year, 8minute will be announcing some of the largest and most innovative solar and storage centers ever to be built. As we move into our second decade as a company, I look forward to 8minute being at the vanguard of the energy industry for decades to come."
8minute has over 14 GW of solar and storage under development in California, the Southwest, Texas and the Southeast, with more than 2 GW of solar power plants now in operation.