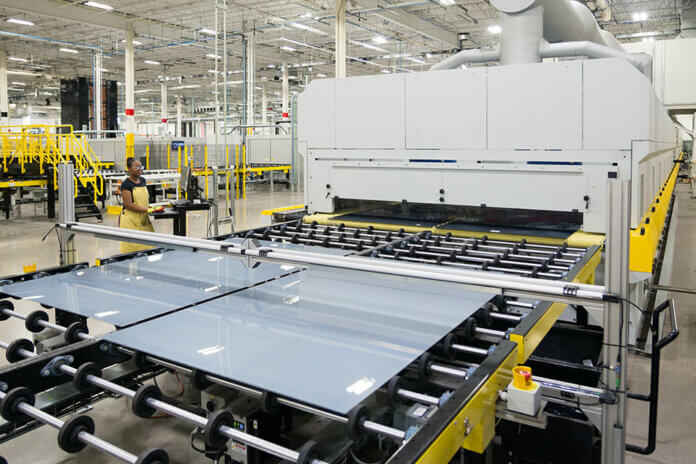 Capital Power has secured its first order of approximately 1 GW DC of thin-film solar modules from First Solar Inc.
The Series 6 Plus modules, which will be delivered between 2026 and 2028, will support Capital Power's growing development portfolio.
"First Solar's longstanding investment in domestic supply chains ensures the use of high-quality American solar technology, including products made with significant amounts of domestically sourced content, to power our projects," says Chris Kopecky, senior vice president of Capital Power. "Together, with our shared commitment to the sustainable and responsible development of the solar industry, we look forward to building on this relationship."
First Solar says its modules have the lowest carbon and water footprint of any commercially available PV module today. The company is also the first PV manufacturer to have its product included in the Electronic Product Environmental Assessment Tool (EPEAT) global registry for sustainable electronics.
The largest solar manufacturer in the Western Hemisphere, First Solar is investing approximately $1.3 billion in expanding its U.S. manufacturing footprint from over 6.5 GW DC of annual nameplate capacity currently, to approximately 10.9 GW DC by 2026.
Committed to net zero by 2045, Capital Power takes a balanced approach to power generation that includes a focused effort on solar energy growth across North America. With three solar facilities in operation, Capital Power will use its development and construction expertise to deliver projects against an active US solar pipeline totaling nearly 2.4 GWDC.