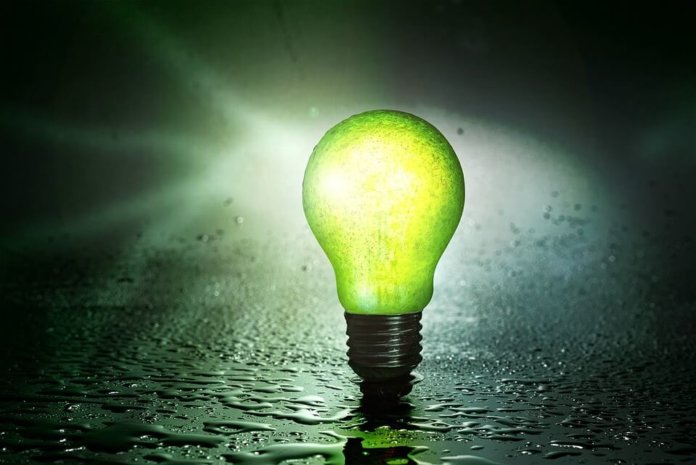 On Monday, New York Gov. Andrew M. Cuomo unveiled his 2019 Justice Agenda, which includes plans for carbon-free electricity in the state.
The full agenda urges the legislature to act in the first 100 days of the next legislative session. Overall, it represents a suite of proposals to "ensure the promise of full, true justice for all," including economic, social and racial justice, the governor explained in a speech hosted by the Roosevelt Institute, a liberal U.S. think tank, at Hunter College in New York City.
Noting that the federal government still denies climate change, Cuomo said launching a Green New Deal in New York would make the state's electricity 100% carbon-neutral by 2040 and put New York on a path to eliminating its carbon footprint. As explained by the Sierra Club, a Green New Deal is a "big, bold transformation of the economy to tackle the twin crises of inequality and climate change." Currently, local groups are pushing for state-level Green New Deals, and the Sierra Club says it has been working with partners and allies to develop a framework for a Green New Deal and urging members of Congress to back the initiative.
On Twitter, Cuomo said New York would be U.S.' "most progressive state" under the carbon-neutral plan:
"Governor Cuomo's commitment to move New York to 100 percent carbon-free electricity is historic and will cement New York's place among America's clean energy leaders," says Sean Gallagher, vice president of state affairs at the Solar Energy Industries Association (SEIA), in a statement. "This plan can bring massive economic and environmental benefits to communities throughout the state, spurring many new, well-paying jobs and cleaner air.
"We look forward to working with the Cuomo administration to craft the near-term plan for reaching this long-term goal," Gallagher continues. "Specific examples include doubling down on solar and committing to obtaining 6 GW of solar by 2023, establishing strong policies in the ongoing Value of Distributed Energy Resources case, and bringing more large-scale solar to New York."
According to SEIA, the move would make New York the fourth state with a 100% clean electricity or clean energy goal, following California, Hawaii and New Jersey. Currently, New York has 9,012 solar jobs and 1,570 MW of solar installed, representing the 10th most among states, says SEIA.
Following Cuomo's announcement, Alicia Barton, president and CEO of the New York State Energy Research and Development Authority (NYSERDA), tweeted, "This is what bold climate leadership looks like."
The carbon-neutral announcement follows the New York State Public Service Commission's recent approval of two initiatives to dramatically increase New York's energy efficiency and energy storage targets, first announced as part of Cuomo's 2018 State of the State clean energy agenda.
"Governor Cuomo's commitment to moving New York to 100 percent carbon-free electricity by 2040 will lead the Empire State and the nation towards a future with healthy communities, a safe climate and a strong clean energy economy," says Sean Garren, senior director for the Northeast at Vote Solar, in a statement. "The governor's leadership is critical as President Trump does his best to hold our country back on climate change and undermine the hundreds of thousands of jobs in our booming clean energy economy."
Cuomo's full speech can be watched here: