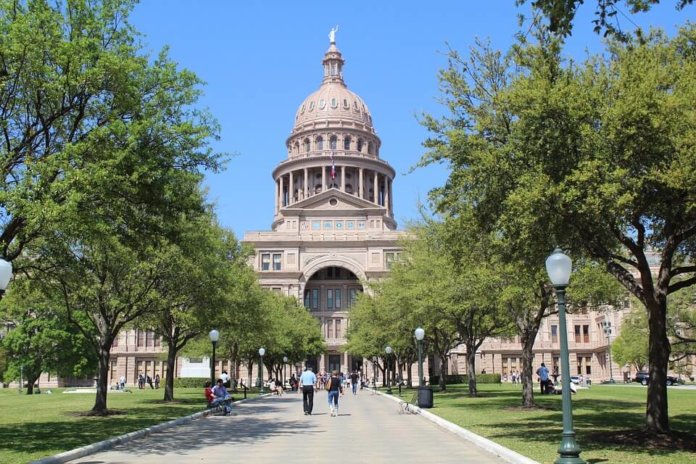 According to a new report from the N.C. Clean Energy Technology Center (NCCETC), 45 states and the District of Columbia took some type of action on distributed solar policy in the third quarter of this year.
The Q3 2018 edition of "The 50 States of Solar" report finds that the greatest number of actions related to net metering policies, residential fixed-charge or minimum bill increases, and community solar policies.
A total of 157 distributed solar policy actions were taken during Q3 2018, with the most actions taken in Arizona, California, New York, Illinois, Massachusetts, Michigan, Montana and Virginia.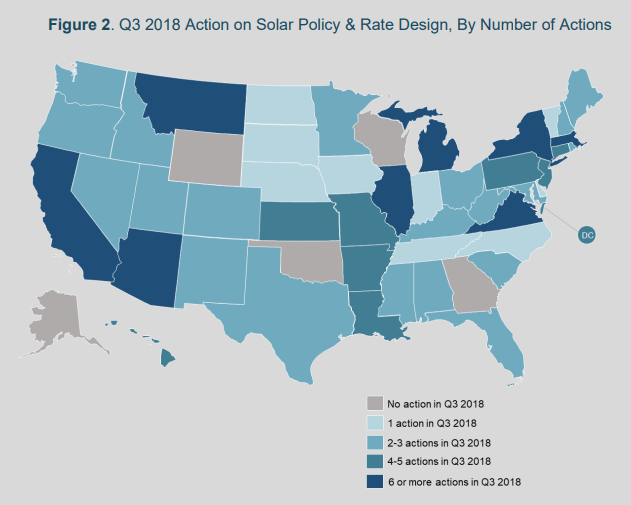 The report identifies three trends in solar policy activity taken in Q3 2018:
(1) A resurgence in proposals for distributed generation customer fees;
(2) Grid planning and solar compensation discussions converging on locational value; and
(3) States and utilities considering who should bear the cost of additional meters.
The report says three utilities proposed new fees for distributed generation customers during Q3 2018, while regulators in one state approved a mandatory demand charge for residential customer-generators.
"With almost every state examining its solar policies, the level of conversation has grown deeper and more complex," notes Brian Lips, senior policy project manager at NCCETC, which is part of the College of Engineering at North Carolina State University. "We are now seeing an increasing convergence between solar policy and grid modernization discussions, with a number of states using their distribution system planning efforts to create more fine-tuned [distributed energy resource (DER)] compensation measures."
The report lists the top five distributed solar policy developments of Q3 2018:
The Kansas Corporation Commission approved a mandatory demand charge for Westar's residential distributed generation customers;
Two Michigan utilities filed net metering successor implementation proposals;
Stakeholders reached a short-term net metering compromise in South Carolina;
New Mexico regulators ended a standby charge for Xcel Energy's distributed generation customers; and
Arizona regulators approved net billing credit rates for Tucson Electric Power and UNS Electric while denying the utilities' distributed generation rate design proposal.
"The future of solar compensation is trending toward increasingly complex structures," says Autumn Proudlove, lead author of the report and senior manager of policy research at NCCETC. "Some states are identifying the locational value of DERs, while others are piloting time-varying credits or considering demand and grid access charges."
More on the report can be found here.