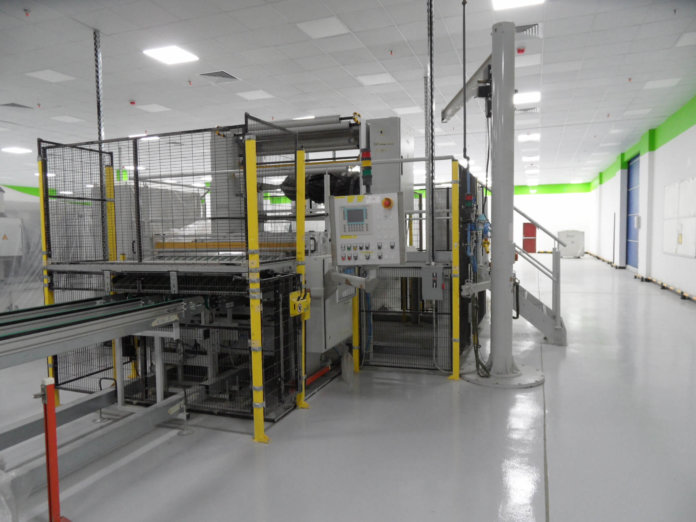 Solar PV materials supplier DuPont has entered into a marketing cooperation agreement with Desert Technologies, a solar panel manufacturer, project developer and EPC contractor based in Saudi Arabia. It is expected that the parties will collaborate on a variety of downstream marketing efforts to promote and support the expected growth and expansion of photovoltaic systems in the Middle East and North Africa (MENA) region.
The agreement contemplates that Desert Technologies will evaluate and use DuPont Tedlar polyvinyl fluoride-based backsheets in solar panels and projects and also undertake evaluations of PV cells that are manufactured with DuPont Solamet metallization pastes. In addition, DuPont and Desert Technologies anticipate undertaking certain technical collaborations and efforts to help facilitate the adoption and growth of reliable solar panels and systems in the region that can best withstand the often-harsh environment, according to the partners.
"Saudi Arabia's commitment to renewable energy is demonstrated by the ambitious King Salaman Renewable Energy Initiative for 9.5 GW of installed capacity by 2023," says Nour Mousa, founder and CEO of Desert Technologies. "Furthermore, the gradual phasing out of electricity price subsidies over the next four years is opening the commercial and industrial sectors as a grid parity market for solar energy. However, this potential is dependent on durable and reliable solar panels that can withstand the extreme conditions of the Saudi climate and are manufactured in Saudi Arabia, therefore contributing to the diversification of the local economy and the expansion of the job market."
According to Mousa, anticipated mono-crystalline solar panel production at the new Desert Technologies plant in Jeddah, Saudi Arabia, is expected by the end of the year, ramping up capacity to 120 MW. Desert Technologies also has a pipeline of solar projects in the MENA region exceeding 300 MW.
"DuPont is pleased to collaborate with Desert Technologies," says Stephan Padlewski, EMEA regional marketing leader for DuPont Photovoltaic Solutions. "I believe our collaborative efforts can help accelerate the adoption and growth of long-lasting, reliable solar systems in the region that can best withstand the often-harsh environment."
Photo: Desert Technologies solar panel manufacturing line, Jeddah, Saudi Arabia