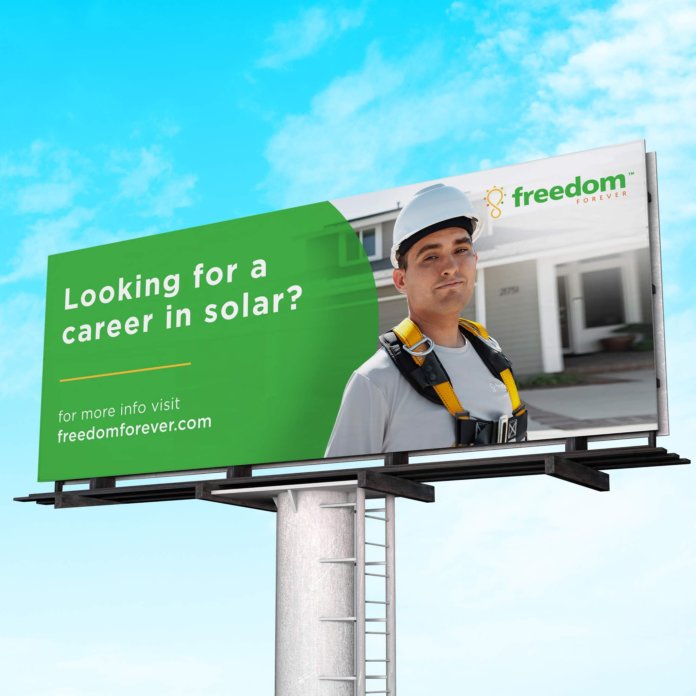 Residential solar installer Freedom Forever is expanding its footprint to include Salt Lake City, Houston, Dallas and surrounding areas, joining existing markets in California, Arizona, Colorado, Illinois, and Nevada.
Freedom Forever, which was founded in 2011 was recently named one of America's fastest-growing companies for the second year in a row by Inc. Magazine.
"Utah and Texas are in a perfect position to become leaders in solar energy in the U.S., and we are dedicated to installing reliable, affordable solar systems," says Brett Bouchy, CEO of Freedom Forever. "Our number one goal is to put the customer first – giving them a trusted partner in their renewable energy journey. We are dedicated to making solar systems commonplace in neighborhoods throughout Utah and Texas."
Freedom Forever says it prioritizes ownership, return on investment and reliable long-term support, offering a unique 25-year production guarantee. If a system the company installs ever underproduces due to system failure caused by Freedom Forever, the company guarantees to repair the system and reimburse the system owner for lost energy.