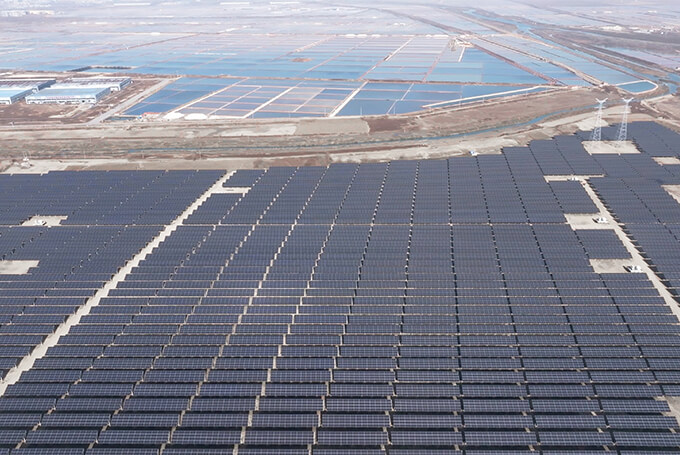 Huasun says it has set a new power output record for heterojunction (HJT) photovoltaic modules with the Huasun Himalaya G12-132 HJT solar module.
Huasun adds that its module showcases the immense potential of HJT technology, which has been certified by third-party testing and certification institution TÜV SÜD. The module has a power output of 750.544 W and conversion efficiency of 24.16%, setting a new benchmark for the mass production of photovoltaic modules.
The Himalaya G12-132 module is composed of double-sided microcrystalline G12-20BB HJT cells, manufactured at Huasun's Xuancheng Phase IV HJT Cell Project. The average mass-production efficiency of these cells has now reached 25.8%, representing a 0.5% increase from three months ago at the project's production commencement.
This achievement is attributed to notable progress in cell efficiency, coupled with the refinement of the PIB + light conversion film encapsulation process. As a result, the Himalaya G12-132 HJT module has surpassed its own record set six weeks ago, achieving a 6 W increase over the previous 744.43 W record.
Since its inception, Huasun has been dedicated to positioning heterojunction as a mainstream solar cell technology in the N-type era. The company says it remains committed to exploring and implementing HJT mass production solutions that prioritize higher efficiency, increased power generation, and enhanced returns.