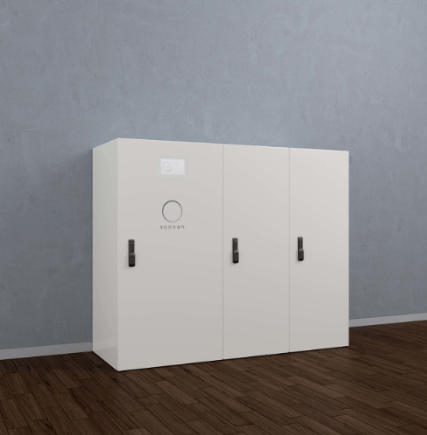 Energy storage company sonnen Inc. says it has expanded into the commercial and industrial energy storage market with the launch of the sonnenBatterie pro using Ideal Power's power conversion systems.
According to sonnen, its sonnenBatterie pro, as a part of its smart energy product suite, is an all-in-one smart energy management solution that maximizes energy savings for small businesses.
Using sonnen's self-learning software, the pro reduces electricity costs by shaving peak demand; utilizes time-of-use electricity rates; helps solar-powered businesses use more of their self-generated solar; and enables participation in utility demand response programs.
Additionally, sonnen states that its self-learning and extensible software platform integrated into the pro enables businesses to future-proof their facilities against rising energy costs and energy uncertainty.
"Businesses are a key market for sonnen, given the increasing amount of commercial solar installations and the growing cost of electricity," says Boris von Bormann, CEO of sonnen Inc. "With the pro, we are providing them with a reliable tool for understanding and better managing their facility's energy usage both today and in the future."
The fully integrated sonnenBatterie pro system includes the Ideal Power inverter, durable battery modules with a 10,000-cycle lifetime and a smart energy management. The sonnenBatterie pro is integrated with Ideal Power's 30 kW power conversion system, which is based on its patented Power Packet Switching Architecture.
Ideal Power claims that its power conversion systems are dramatically smaller, lighter and easier to deploy compared with conventional systems and are ETL certified for UL 1741 conformance. The modular sonnenBatterie pro scales from 18 kW/24 kWh up to 90 kW/240 kWh in a modular design and will be available for shipping toward the end of the fourth quarter.