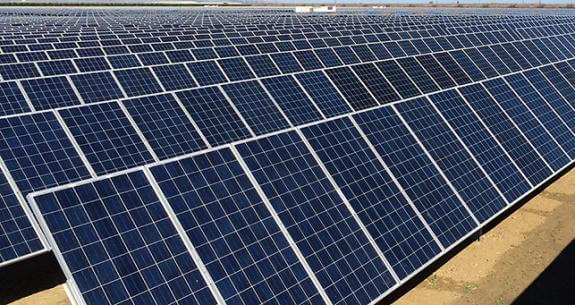 Central Iowa Power Cooperative (CIPCO) is partnering with Clēnera LLC to develop what the co-cop says will be the largest solar project in Iowa.
CIPCO will purchase 100% of the energy and capacity output for 25 years from Wapello Solar, a 100 MW facility to be located on approximately 800 acres in Louisa County. This area is served by Eastern Iowa Light and Power, a CIPCO member cooperative.
Clēnera, based in Boise, Idaho, will develop and operate Wapello Solar, with the facility retaining all associated renewable energy credits. Wapello Solar is expected to be completed December 2020.
"We are thrilled to partner with Clēnera to bring low-cost, clean energy to our members," says Bill Cherrier, CIPCO's CEO and executive vice president. "This is a milestone project as we look to strike a meaningful balance with energy cost, reliability and stewardship for our members."
In addition, the Heartland Divide Wind Energy Center is expected to come online at the end of this month; CIPCO is purchasing 100% of the energy produced by the 103.5 MW wind project.
"Energy produced by the sun provides an excellent complement to wind energy," notes Cherrier. "Energy from Wapello Solar will be produced during our daily and seasonal peak demand times. This is an innovative way for us to offer reliability and efficiency to CIPCO's energy portfolio."
"Together with our suppliers and technology partners, we've dramatically reduced costs and now see interest in projects extending to places that before now did not expect to see competitive prices from solar projects," comments Jason Ellsworth, co-founder and CEO of
Clēnera.
Cherrier adds, "We're pleased to add these cost-effective energy projects to our portfolio. Our members and their member-consumers benefit from advantageous pricing on these next-generation resources. Not only do members insist on cost-efficiencies, they also demand reliability. It's exciting to provide both through complementary generation projects powered by the wind and the sun."