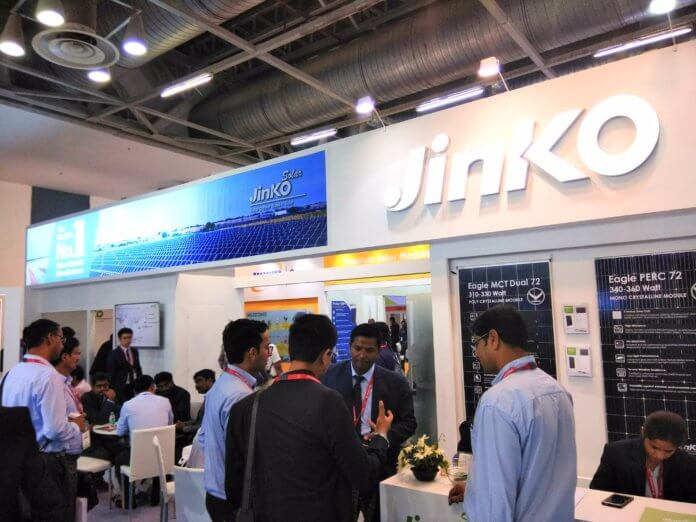 JinkoSolar says it has supplied 300 MW of its high-energy-density Tiger solar panels for an ultra-high-voltage demonstration power plant in Qinghai Province, China.
The plant is the first ground-mounted utility project in the world to install JinkoSolar's Tiger panels, which have a module efficiency of 20.4%. The company says the Tiger series features a unique tiling ribbon that improves reliability and efficiency and outperforms conventional panel yield in real-world conditions such as partial shading and elevated temperatures.
"We are constantly innovating and improving the quality of products," says Kangping Chen, CEO of JinkoSolar. "I am proud to have the opportunity to demonstrate their effectiveness by installing them for the first time on a ground-mounted utility project."
JinkoSolar has a vertically integrated solar product value chain, with an integrated annual capacity of 14.5 GW for silicon wafers, 9.2 GW for solar cells, and 15 GW for solar modules.