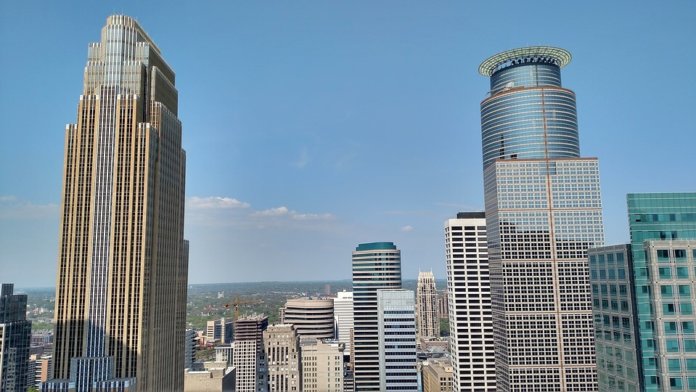 On Friday, the Minneapolis City Council unanimously approved the city's commitment to transition to 100% clean, renewable energy by 2030, the Sierra Club has announced.
According to the Sierra Club, Minneapolis now represents the largest city in the Midwest and the 65th city in the country to establish a goal of transitioning entirely to clean energy.
As part of the city's commitment, the Minneapolis City Coordinator's Office will prepare a blueprint by the first quarter of 2019 for how Minneapolis will meet its goal, including policy and technology strategies. The Sierra Club says the blueprint will also include strategies to "ensure that all consumers, especially those who have been left out of the benefits of energy programs in the past – communities of color; low-income communities; renters; and communities that have borne the brunt of past environmental racism – receive equitable benefit from this transition."
According to a release from the city, municipal facilities and operations will transition to 100% renewable energy by 2022, and the city will transition by 2030. The city says it opposes the rollback of climate policy at the federal level and reaffirms its ongoing commitment to the goals of the Paris Agreement.
In addition to the city's commitment, Minneapolis Mayor Jacob Frey has joined the Sierra Club's Mayors for 100% Clean Energy initiative, a growing coalition of nearly 200 mayors nationwide who have announced support for a goal of powering their communities with 100% renewable energy.
"One effective way to make sure that energy remains affordable and that the transition to clean energy meets the needs of those most marginalized and historically impacted by pollution is persistent and intentional community engagement from a wide range of people," says Frey.