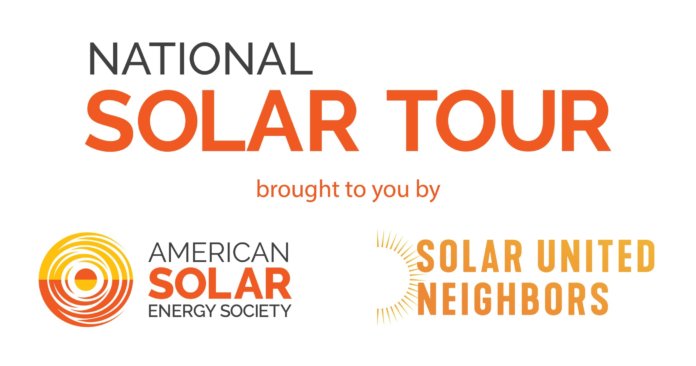 The American Solar Energy Society (ASES) and Solar United Neighbors (SUN) are rolling out a grassroots solar event the weekend of Oct. 5-6.
The National Solar Tour, taking place in neighborhoods across the country, is designed to help people learn more about solar technology and the process of going solar.
"The National Solar Tour inspires people across the country to make sustainable energy choices," says Carly Rixham, ASES' executive director. "Going solar allows people to reduce costs, support energy independence, protect against power outages and reduce carbon emissions."
The 2019 edition of the National Solar Tour marks its 24th anniversary.
"Solar brings people together," says Anya Schoolman, Solar United Neighbors' executive director. "We're excited to partner with ASES to expand the reach of this great opportunity to learn about solar."