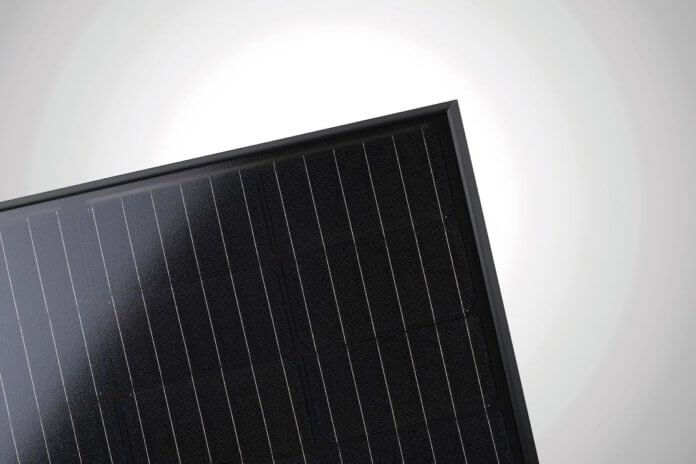 Solar cell and module manufacturer Q CELLS plans to launch its new solar module, the Q.PEAK DUO BLK-G6+, in the U.S. market in September.
The Q.PEAK DUO BLK-G6+ module, which has an all-black facade and a 25-year product warranty, is the latest iteration of the Q.PEAK DUO solar modules series. The product is being assembled at Q CELLS' facility in Georgia.
This latest version of Q CELLS' half-cell monocrystalline solar module range is manufactured with larger cells that boast dimensions of 161.70 mm (as opposed to the 156.75 mm cell dimensions found in Q CELLS' G5 range). These larger cells help each module deliver up to 6% more power, meaning that the 120-cell Q.PEAK DUO BLK-G6+ version can deliver up to 345 W.
The Q.PEAK DUO BLK-G6+ solar module is suited for the U.S. residential solar market, the company says. The upper and lower sections of the module can operate independently, reducing the impact of shading and thereby increasing energy yields. Further, the module is manufactured using Q CELLS' patented passivation technology, part of the company's Q.ANTUM technology.
"The Q.PEAK DUO BLK-G6+ represents yet another step towards more accessible and reliable solar power for all, due to its higher output and 25-year product warranty," says Hee Cheul (Charles) Kim, CEO of Q CELLS. "We are equally excited about the opportunity to produce this higher-performing module at our new Dalton facility in Georgia and look forward to better serving the American market with U.S.-assembled products."