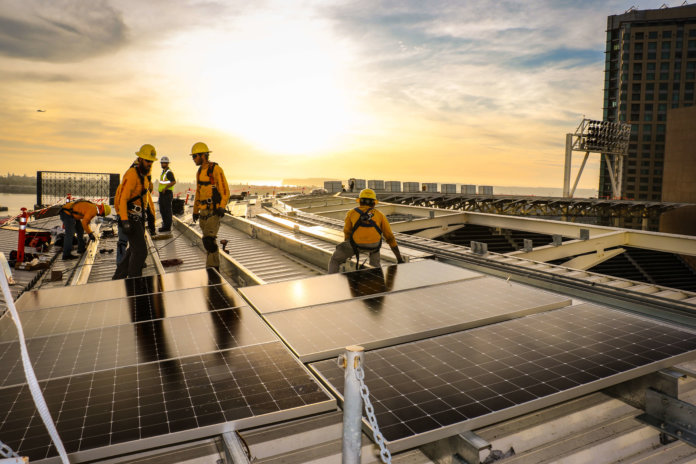 California-based Sullivan Solar Power has begun construction on what is expected to be the largest on-site solar power system in Major League Baseball (MLB) at Petco Park, home of the San Diego Padres. According to the installer, the 336.52 kW system atop San Diego's crown jewel is designed to generate more than $4.1 million in utility savings over its lifetime and is larger than the seven other solar projects installed at MLB ballparks combined.
"With Petco Park serving as the premier sports and entertainment venue in San Diego, we take pride in continuing to make it the most energy-efficient and sustainable facility possible," said Padres Chief Operating Officer Erik Greupner. "We are pleased to partner with Sullivan Solar Power on this project, which represents a further step by the Padres to improve the energy efficiency and sustainability of Petco Park."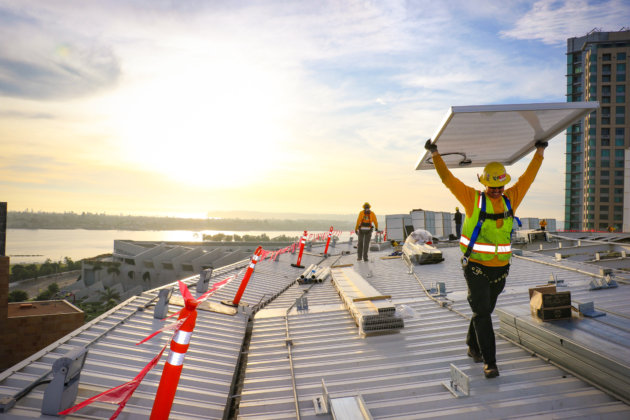 According to Sullivan Solar Power, the project comprises 716 of SunPower's 470 W solar modules and is expected to produce over 12 million kWh over the next 25 years – the equivalent to disconnecting over 1,200 homes from the grid. It also supports the City of San Diego's Climate Action Plan, which the city council passed in December 2015 and calls for eliminating half of all greenhouse-gas emissions in the city and aims for all electricity used in the city to come from renewable sources by 2035.
"This solar project reaffirms San Diego as the leader in solar and the city's commitment to 100 percent clean energy," said San Diego Mayor Kevin Faulconer, who spoke at a press conference announcing the solar project. "We are leading by example for the country to see that solar power is the future, today. We are determined to be a leader in creating a clean energy future."
"As a native San Diegan, I could not be prouder that the Padres are joining the solar energy revolution and showing the world that we no longer need dirty fossil fuels to power our needs," said Daniel Sullivan, founder and president of Sullivan Solar Power. "I founded Sullivan Solar Power 14 years ago to create a case study in San Diego, proving we have the technology, financing and skill to fundamentally change the way we generate electricity – this project highlights that we are leading the solar energy revolution."
The Sullivan Solar Power system atop the baseball stadium is scheduled to complete construction in March, prior to Opening Day. As part of their partnership, Sullivan Solar Power and the Padres will be hosting educational workshops at Petco Park throughout the season to help baseball fans go solar, as well.