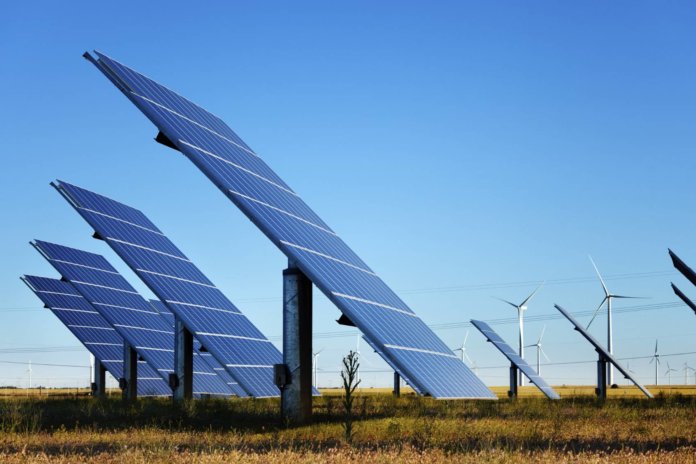 The board of Sedgwick County, Kan., commissioners has approved new restrictions on wind and solar facilities.
The board approved amendments to the Community Investments Plan and Unified Zoning Code, which addresses commercial wind and solar energy operations. Specifically, the amendments allow commercial solar systems that meet certain development and performance standards; allow small wind and solar systems on individual properties that comply with specific guidelines; and prohibit commercial wind systems in the City of Wichita and unincorporated areas of Sedgwick County.
"After a thorough analysis of public input, airport locations and residential development patterns, commercial wind energy systems have been deemed incompatible with our area," says David Dennis, chairman. "Going forward, solar panels will still be welcome in our community. Kansans have a long history of being good stewards of our natural resources, and I'm pleased to continue that tradition in Sedgwick County."
The county says the new guidelines protect aviation facilities, such as airports and landing strips, and address "aesthetics, environmental and cultural" concerns.
According to local coverage from the Wichita Eagle, commissioners at the meeting were shown a map with banned wind energy areas: 10-mile-wide circles at airports and landing strips across the county. In the end, only "four small areas" remained.
For solar, large projects must go through a "complicated permit process," including an analysis on glare hazards, approvals from the Federal Aviation Administration if near an airport or landing strip, and imposed height limitations.
The Wichita City Council must still approve the new amendments.
Prior to the vote, county officials offered several public engagement opportunities, including public meetings and online forums. A video of a meeting in March can be seen below:
Editor's note: This story originally incorrectly stated that Sedgwick County is in Wisconsin, rather than Kansas.