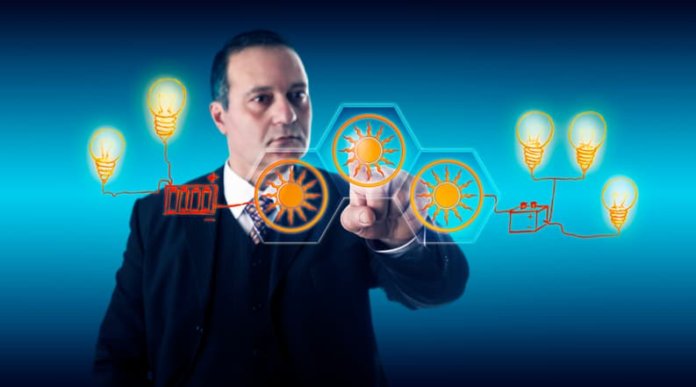 A new report released by the Smart Electric Power Alliance (SEPA) and the Electric Power Research Institute (EPRI) lays out three basic business models – third party, utility and hybrid – now driving growth in the microgrid market. The report also details the key opportunities and barriers to ongoing expansion in the sector, along with mini-case studies of the different business models.
To date, most existing microgrid installations have taken place in more isolated campus situations, such as at universities or military bases. SEPA and EPRI say a broader application of microgrids may allow for greater integration of the increased flexibility and diverse capabilities of distributed energy resources (DERs), such as solar and energy storage, although the exact costs and benefits still need to be considered. Specific takeaways from the SEPA-EPRI report focus on the potential of microgrids to provide a range of customer and grid solutions for greater integration of DERs, as well as some of the challenges that lie ahead.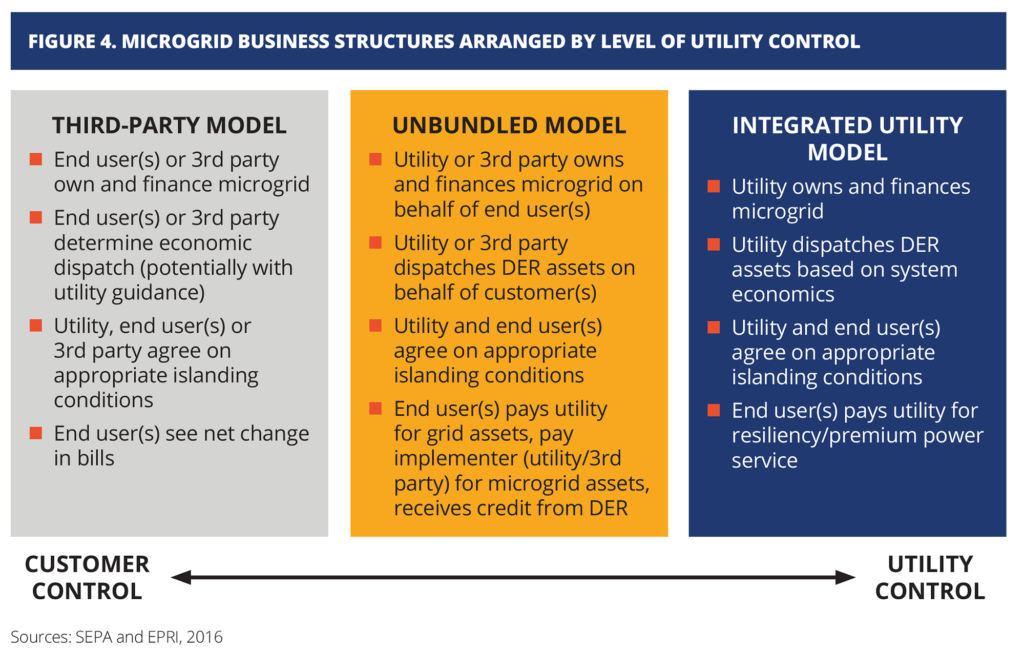 Some key findings of the report include the following:
– Microgrid business models are evolving along a continuum, from third-party projects to utility-initiated projects. In between, a hybrid, "unbundled" model based on public-private partnerships is emerging, which could offer more flexibility and opportunities for collaboration.
– Assigning value to microgrids – and monetizing a project's potential value streams – is complicated by the tangle of economic and industry factors involved. Clarity on price signals, rate structures, and regulations are needed for the sector to expand. Characterizing and having confidence in value streams for microgrids over time are likewise necessary for investment in these systems.
– Current technical standards can provide guidance on microgrid development, but a more detailed and nuanced set of standards is needed to help ensure interoperable designs, communication and testing practices.
"The disruptions caused by Hurricane Sandy on the East Coast amplified the need for greater grid resiliency," says Nadav Enbar, EPRI principal project manager and co-author of the paper. "As part of EPRI's Integrated Grid Initiative, we are looking at the capabilities and limitations of microgrids as well as their costs and benefits."
"What we are seeing is a proliferation of microgrids designed for specific operational, regulatory and financial landscapes," adds Ryan Edge, SEPA program manager and report co-author. "Our study of the different microgrid business models is aimed at supporting and expanding this diversity – and the increasing integration of DERs these systems can make possible."
The report, entitled "Microgrids: Expanding Applications, Implementations, and Business Structures," is available here.