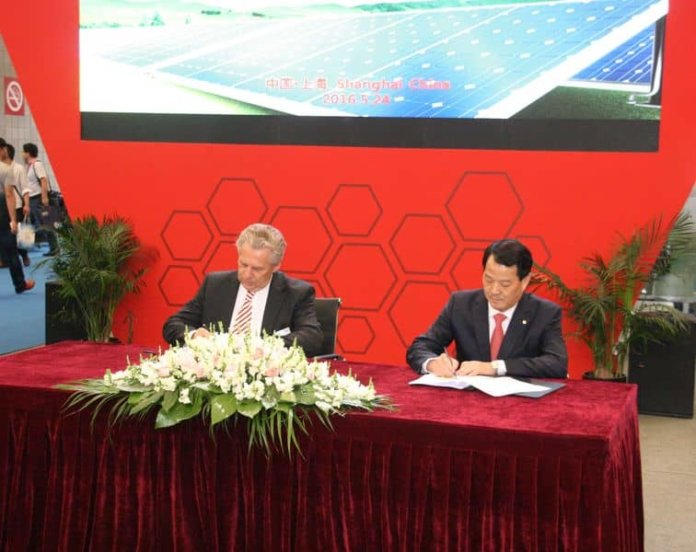 Singulus Technologies, a German PV manufacturing equipment provider, has signedtwo precontracts with a subsidiary of the Chinese state-owned enterprise China National Building Materials for the delivery of production machines for CIGS thin-film solar modules. Singulus says the equipment orders, totaling over EUR 110 million (approximately $133 million), represent the largest deal in the company's history.
The two precontracts will be finalized in six detailed and then legally binding delivery contracts in the next couple of days. The agreements include the delivery of machines for selenisation, sputtering systems and evaporation systems.
According to Singulus, the machines are intended to be used at two different factory sites and should provide for an output volume of around 150 MW as a first expansion stage of the infrastructure of the respective factories. The planned final output capacity of each factory should amount to around 300 MW. This goal is set by the customer and by a subsequent, second expansion stage at the respective factory sites.
"This contract for the delivery of the key technologies, which are used in the manufacturing of CIGS solar modules, is of essential importance for us and confirms our leading position in this market segment," says Dr. Ing. Stefan Rinck, CEO of the Singulus Technologies. "We have extensively discussed the preliminary work for the optimization of the production processes with the customer and once again implemented numerous improvements. Our construction work was finalized, and we will shortly begin assembling the machines."