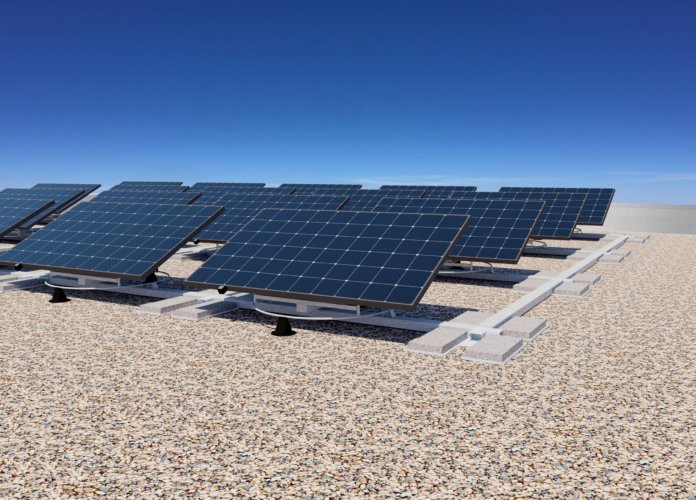 Although tracking systems are prevalent in the ground-mount solar market, a California-based start-up has unveiled a new dual-axis solar tracker designed and built specifically for the commercial and industrial rooftop sector.
Edisun Microgrids Inc., a company created at technology incubator Idealab, has launched its new PV Booster tracker system. Edisun claims that by continuously facing solar modules toward the sun, the dual-axis system increases the energy production by 30% and yields 20% better economics versus conventional fixed-tilt installations.
Bill Gross, CEO of Edisun Microgrids and founder of Idealab, said PV Booster brings "the proven economic benefits of solar trackers from the ground to the rooftop, enhancing returns as well as opening the market to a large and underserved customer base."
According to the company, the system has a low wind profile and its embedded intelligence automatically retracts modules at night and during periods of high wind. Furthermore, Edisun says the trackers are powered by a brushless, low-voltage motor that consumes less than 0.01% of the total installation energy generated and uses a battery backup unit to maintain operations when grid interruptions occur.
The company says PV Booster is now available to customers, including rooftop owners, project developers, installers, distributors and region-specific partners.