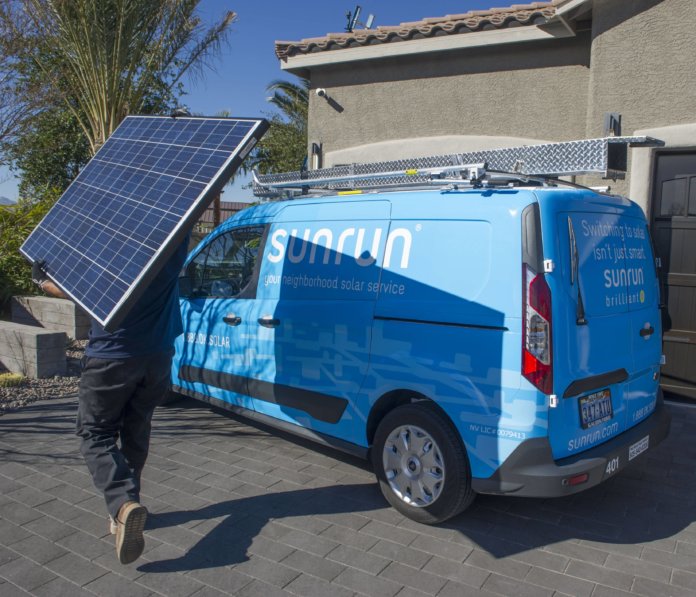 Residential solar provider Sunrun Inc. and battery manufacturer LG Chem have announceda partnership to launch LG Chem's energy storage technology in the U.S. residential solar market.
Specifically, Sunrun says it will offer LG Chem's lithium-ion RESU batteries through Sunrun BrightBox solar-plus-storage systems. The company says LG Chem's lithium-ion batteries have a track record of performance success in the electric vehicle market and offer durability at an affordable price point, and the Sunrun/LG Chem partnership expands the application of LG Chem's energy storage technology to the residential solar market, allowing more families access to clean, affordable energy.
"The energy storage market is advancing at a breakneck pace. At Sunrun, we are enabling a home energy management service that integrates rooftop solar generation with on-site energy storage to offer greater energy choice and savings to our customers while helping to modernize the grid," said Sunrun Chief Marketing Officer Michael Grasso. "The partnership with LG Chem supports our financing advantage, enabling our customers to install solar plus energy storage for little to no money down."
"Sunrun understands the importance of giving consumers control of their energy by integrating storage with solar. Therefore, Sunrun is the right partner for the launch of our residential energy storage product, the new RESU – a winner of ees Award at Intersolar Europe this year – into the North American market," said Wonjoon Suh, global marketing department deader of LG Chem's ESS battery division.
Sunrun says its BrightBox gives consumers new ways to manage their energy, and it is currently available in Hawaii to customers as a monthly or prepaid lease for little to no money down or as a direct cash or loan purchase. The company says more states will be announced in the coming months. Sunrun will also make LG Chem's battery solution available to the entire solar energy industry through its subsidiary AEE Solar, a nationwide distributor of solar products.
Photo courtesy of Sunrun