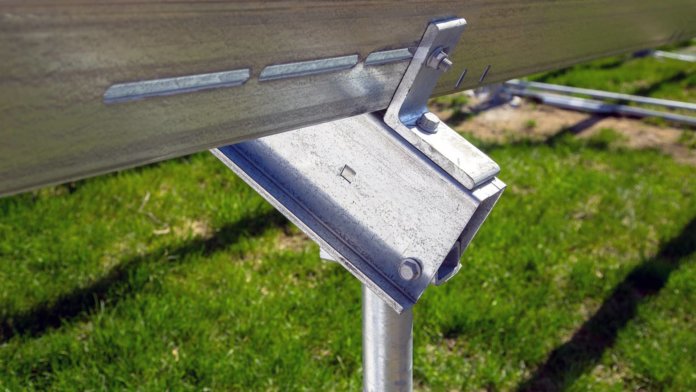 TerraSmart, a provider of turnkey solar mounting, has introduced its new TF2 fixed-tilt ground-mount racking system, which the company says features a ground-screw foundation suited for difficult soil conditions.
TerraSmart says features of the new TF2 system include as follows:
Faster installation times: The system uses integrated electrical bonding, and compared to the company's previous rack, it incorporates 66% less hardware.
Integrated wire management: The TF2's Smart-C accommodates cables to provide easier wire management.
Simplified hardware stack: Threaded inserts and two-part hardware stacks simplify the connection of TF2 components.
Lighter design: The TF2's lighter yet stiffer components make the system safer to handle on-site and enable more economical shipping.
In addition, says the company, the TF2 has passed the exacting standards of Underwriter Laboratories 2703 Edition 1, complies with the National Electric Code and has undergone wind-tunnel tests.
"Our new TF2 rack builds upon years of proven installation success on hilly, undulating terrain to accelerate project timelines and reduce project costs," says Ryan Reid, TerraSmart's founder and president. "With slope capabilities up to 36 percent, the TF2 minimizes pre-construction civil work and potential delays frequently encountered while excavating previously untouched soils."