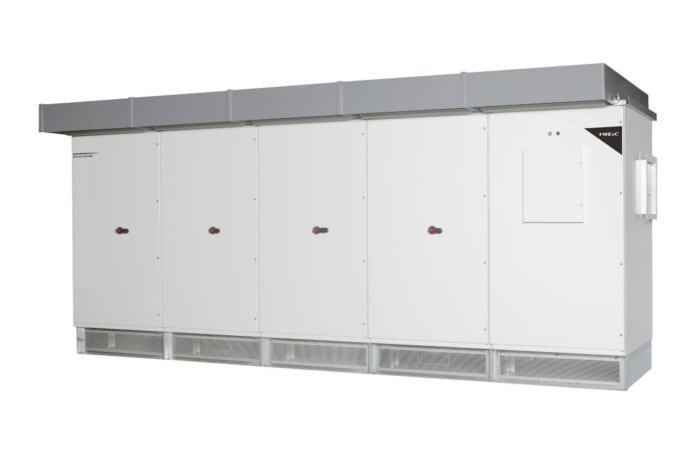 Toshiba Mitsubishi-Electric Industrial Systems Corp. (TMEIC) has announced that its Solar Ware Samurai 1,500 V photovoltaic inverter has achieved a UL 1741 safety certification, including meeting the IEEE 1547 Standards for Distributed Resources Interconnection and Interoperability With the Grid.
"At TMEIC, we are committed to helping our customers deliver safe and reliable power by designing and manufacturing inverters that meet the industry's highest standards," says Donn Samsa, TMEIC's renewable energy general manager.
The Solar Ware Samurai 1,500 V model is the latest addition to TMEIC's portfolio of utility-scale PV inverters for industrial markets. According to the company, features of the new series include a design to perform in harsh environments (ambient temperature of -20~50ºC) and a power conversion efficiency of 98.8%. TMEIC also says the 1,500 V series allows an approximately 30% cut in the number of inverters installed compared with 1,000 V inverters, and it helps reduce peripheral equipment such as a set-up transformer, switchgear and cables.