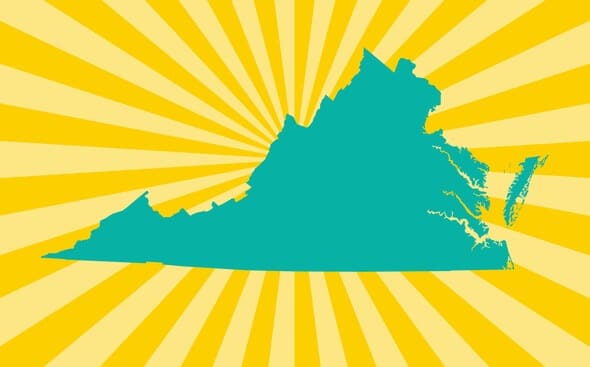 The Virginia Department of Environmental Quality (DEQ) has issued permits for the construction and operation of three new solar projects in Halifax and Orange counties.
Combined, these new projects are expected to generate more than 200 MW, which is enough electricity to power more than 25,000 homes, according to an announcement from Gov. Ralph Northam, D-Va.
The selected projects are as follows:
Water Strider Solar, an 80 MW project developed by Cypress Creek Renewables in Halifax County;
Powells Creek Farm Solar, a 70 MW project developed by Carolina Solar in Halifax County; and
Sol Madison Solar, a 62.5 MW project developed by Cypress Creek Renewables in Orange County.
"These projects represent a new phase in energy development in Virginia – one that is focused on renewable energy technologies and diverse energy resources," remarks Northam. "The acceleration of solar development across Virginia is attracting new opportunities for employment and investment in renewable energy, and we are committed to growing and expanding this key industry to ensure that families, businesses and communities can continue to thrive in every corner of our commonwealth."
The projects are anticipated to offset the generation of approximately 345,598,101 pounds of carbon dioxide, 246,587 pounds of nitrogen oxides and 283,928 pounds of sulfur dioxide otherwise produced by fossil fuel-based electricity generation, estimates the DEQ.
Over the last five years, Virginia has seen a dramatic increase in its solar capacity: from 17 MW in 2014 to more than 350 MW in 2019.
"DEQ has permitted more than 1,000 MW of renewable energy sources since 2015, and we are pleased to report that the agency has received notices of intent for an additional 3,429 MW from planned installations," notes David Paylor, DEQ director.