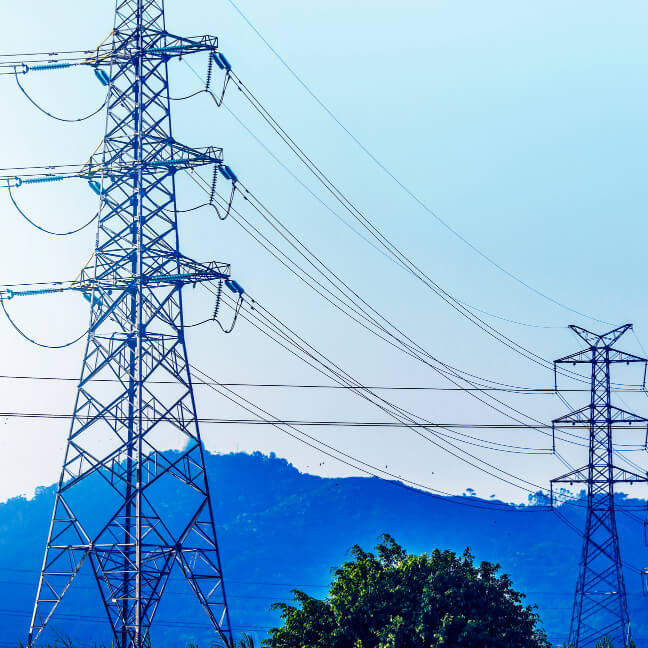 In order to incentivize the construction of critically important transmission infrastructure in America and improve the efficiency of the process, U.S. Sen. Martin Heinrich, D-N.M., a member of the Senate Energy and Natural Resources Committee, recently introduced two bills:
The Grid Resiliency Tax Credit Act would establish a 30% investment tax credit (ITC) for qualifying electric power transmission line property and grid-enhancing technologies.
The Facilitating America's Siting of Transmission and Electric Reliability (FASTER) Act would streamline Federal Energy Regulatory Commission (FERC) backstop siting authority, allowing the commission to authorize National Interest Electric Transmission Facilities.
"To meet our nation's full potential as a global leader in the clean energy transition and to replace rapidly aging electric infrastructure, we are going to need to invest in building many more transmission lines," says Heinrich. "Tax incentives have sent a powerful signal to private investors to put their capital behind new wind and solar projects. We need to send a similarly strong and long-term financial signal that it is worth the time and effort it takes to steer massive transmission infrastructure projects all the way from planning to construction."
The Grid Resiliency Tax Credit Act would provide a 10-year tax credit. Starting in 2024, all qualifying transmission projects that are placed in service would qualify for the credit and any qualifying project that starts construction before the end of 2033 could claim the credit. Taxpayers also would be able to monetize the credit under the Inflation Reduction Act's new tax-credit transferability provisions.
Currently, it can take up to a decade or more to build new high-voltage, interregional transmission lines. The FASTER Act would expedite transmission siting and permitting practices, without compromising environmental standards. It would provide certainty to transmission project developers, require meaningful engagement with private landowners and deliver tangible economic benefits for local communities, states and counties.
Says Gregory Wetstone, president and CEO of the American Council on Renewable Energy (ACORE): "We must dramatically expand and upgrade America's electrical grid to ensure reliability in the face of increasingly frequent severe weather events, lower costs for the nation's electricity consumers, and fully realize the renewable growth expected under the Inflation Reduction Act.
"[These proposals] will improve the needlessly complicated process of siting interstate transmission infrastructure here in the United States and will bring us closer to a 21st century macro grid capable of delivering the clean energy future Americans want and deserve."
Image by dashu83 on Freepik.