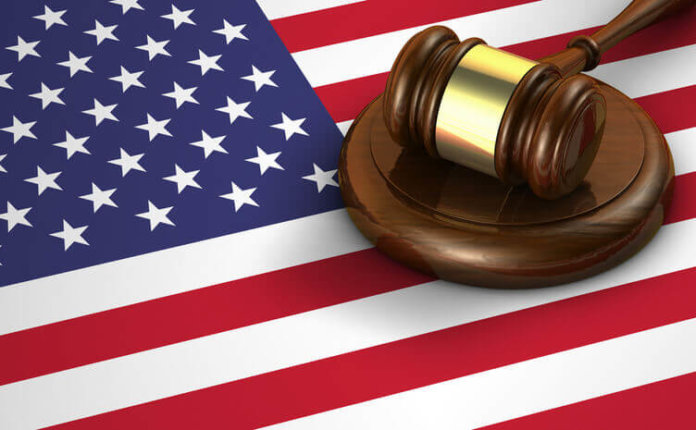 Citing a complaint from Hanwha Q CELLS, the U.S. International Trade Commission (USITC) has announced a new trade investigation focused on certain solar PV cells and products from JinkoSolar, LONGi Solar and REC Group.
The investigation is based on a complaint filed by Hanwha Q CELLS USA Inc. of Dalton, Ga., and Hanwha Q CELLS & Advanced Materials Corporation of Seoul, Republic of Korea, on March 4. The complaint alleges violations of Section 337 of the Tariff Act of 1930 in the importation into the U.S. and sale of certain photovoltaic cells and products containing the same that infringe a patent asserted by the complainant.
Hanwha Q CELLS seeks an exclusion order to halt the importation of the infringing products and a permanent cease and desist order to stop the respondents from importing, marketing and selling the products in the U.S.
By instituting the investigation (337-TA-1151), the USITC has not yet made any decision on the merits of the case, the agency notes. The USITC's chief administrative law judge (ALJ) will assign the case to one of the USITC's ALJs, who will schedule and hold an evidentiary hearing. The ALJ will make an initial determination as to whether there is a violation of Section 337; that initial determination is subject to review by the commission.
The USITC says it will make a final determination in the investigation at the earliest practicable time. Within 45 days after institution of the investigation, the USITC will set a target date for completing the investigation.
Hanwha Q CELLS has claimed that the three companies are violating U.S. trade laws by unlawfully importing and selling solar cells and modules that infringe Hanwha Q CELLS' patented passivation technology. The complaint alleges that JinkoSolar, LONGi Solar, and REC Group have unlawfully incorporated this patented passivation technology – which plays an important role in improving the efficiency and performance of solar cells – into the structure of certain solar cells. (The company has also filed similar complaints in Delaware, Germany and Australia.)
"We are pleased that the USITC has decided to initiate this investigation," says Hee Cheul (Charles) Kim, CEO of Hanwha Q CELLS & Advanced Materials Corp. "Ensuring strong protections for intellectual property signals to producers that it is worthwhile to undertake the R&D necessary to increase efficiency and lower the cost of solar energy. Ultimately, protecting our intellectual property rights will enable us to keep innovating and investing in our products, which in turn will contribute to the growth and development of the U.S. solar industry and market."
In response to the claims from Hanwha Q CELLS, JinkoSolar previously called the complaints "without technical or legal merit" and said it would consider petitioning for the "invalidity of Hanwha's alleged patents." REC Group vowed to "rigorously defend" the claims, while LONGi argued that there is "considerable uncertainty with regards to the validity of the patent rights."
Further, LONGi said the technology used in its own products is not the same as the technology contained in the disputed patents; rather, the disputed patents are about atomic layer deposition (ALD) technology, while LONGi uses plasma-enhanced chemical vapor deposition (PECVD) technology, the company claimed.
However, according to Hanwha, the patent claims "are not restricted to any particular method of manufacture," such as ALD or PECVD.
The USITC has identified the following as respondents in this investigation: JinkoSolar Holding Co. Ltd., c/o Conyers Trust Co. (Cayman) Ltd. of George Town, Grand Cayman, Cayman Islands; JinkoSolar (U.S.) Inc. of San Francisco; JinkoSolar (U.S.) Industries Inc. of San Francisco; Jinko Solar Co., Ltd. of Jiangxi, China; Zhejiang Jinko Solar Co. Ltd. of Yuanhua Town, Haining City, China; Jinko Solar Technology Sdn. Bhd. of Kuala Lumpur, Wilaya Persekutuan, Malaysia; LONGi Solar Technology Co. Ltd. of Xi'an, Shaanxi, China; LONGi Green Energy Technology Co. Ltd. of Xi'an, Shaanxi, China; LONGi (H.K.) Trading Ltd. of Wanchai, Hong Kong; LONGi (Kuching) Sdn. Bhd. of Kuching, Sarawak, Malaysia; Taizhou LONGi Solar Technology Ltd. of Taizhou, Jiangsu, China; Zhejiang LONGi Solar Technology Ltd. of Quzhou, Zhejiang, China; Hefei LONGi Solar Technology Ltd. of Hefei, Anhui, China; LONGi Solar Technology (U.S.) Inc. of San Ramon, Calif.; REC Solar Holdings AS of Oslo, Norway; REC Solar Pte. Ltd. of Tuas, Singapore; and REC Americas LLC of San Mateo, Calif.