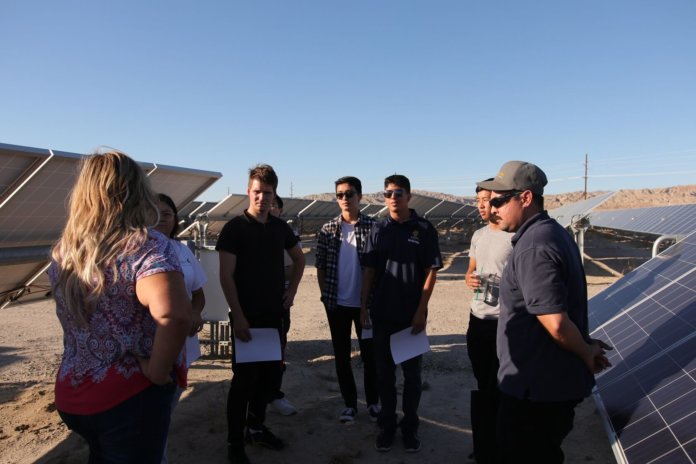 Irvine, Calif.-based Sunpin Solar, a utility-scale solar developer and owner, recently hosted an educational solar tour for local engineering students from the University of California, Irvine (UCI).
A group of students from UCI's Engineers for a Sustainable World attended Sunpin's "Lunch and Learn" presentation and took a tour of the developer's 96.75 MW ColGreen North Shore solar project in Riverside County.
XJ Chen, Sunpin Solar's vice president of business development, covered the fundamentals of solar energy and the project development process, as well as explained post-graduation options in the renewable energy industry for aspiring sustainable engineers.
"Sunpin Solar is proud to be an Irvine-based company and is willing to support local colleges and universities through more educational programs and workforce development initiatives," says Chen.
During the site tour, students were walked through each stage of the solar energy production cycle and learned about the modules, racking systems, inverters, substations and other equipment used.
"As engineering students, we learn about the science behind solar panels but never about the logistics and maintenance of a solar power plant. It gave us a new perspective on solar power," says Nicole Alvarez, vice president of external affairs at UCI's Engineers for a Sustainable World.