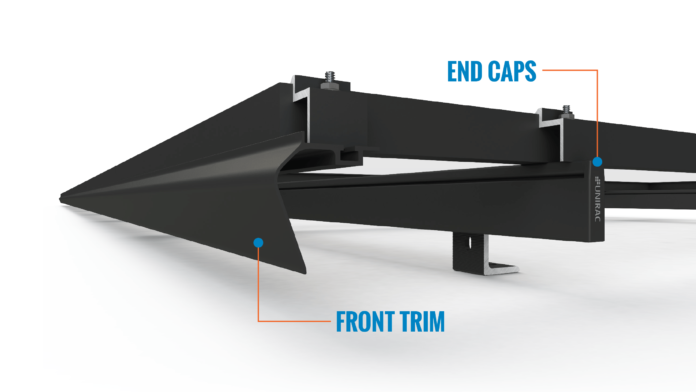 PV mounting solutions company Unirac Inc. has announced what it calls a "superior aesthetics package" for its SOLARMOUNT product featuring new front trim and end caps.
According to the company, the front trim provides a streamlined clean edge for curb appeal, is fully compatible with SOLARMOUNT hardware, and maintains integrated bonding for the entire array. The end caps provide a finished appearance, easily snap into place and help to prevent pest infestation, Unirac adds. Customers can add the front trim and end caps to any SOLARMOUNT array with the click of a button in the company's U-Builder design tool.
"We strive to commercialize products which are not only quickly and easily installed, but represent the very best in PV innovation and design. Front trim and end caps create a new superior aesthetics package that represents the next iteration of design and utility for our flagship product line," states Brandon Carrasco, product manager of SOLARMOUNT for Unirac Inc.