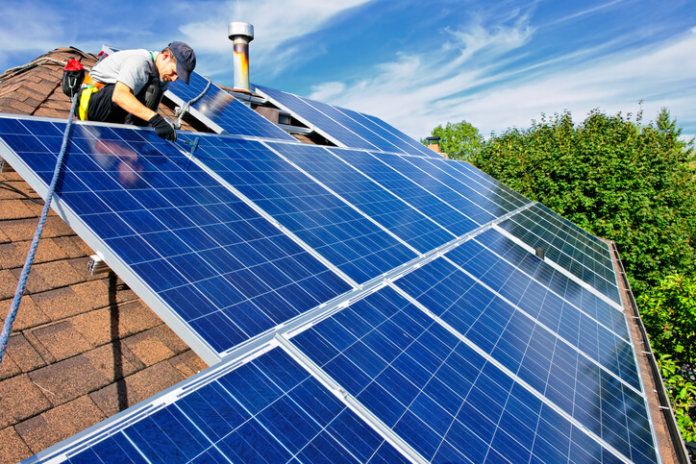 With the help of Solar United Neighbors, Virginians in Arlington, Alexandria and Fairfax counties have formed a new solar co-op.
The Arlington Initiative to Rethink Energy, EcoAction Arlington and Virginia Clean Cities are sponsoring the co-op. The group, which is currently seeking members, will host a free informational meeting on Thursday, June 27, at 6:30 p.m. at Arlington Central Library to educate the community about solar and the co-op process.
"We're forming this co-op to make saving money with solar energy as simple as possible," explains Helen Reinecke-Wilt of the Arlington Initiative to Rethink Energy. "Working with a group helps members learn about the technology so they feel confident in their decision to go solar."
Solar United Neighbors expands access to solar by educating Virginia residents about the benefits of distributed solar energy, helping them organize group solar installations, and strengthening Virginia's solar policies and its community of solar supporters.
"I'm excited to work with Arlington County residents to educate them about the benefits of solar energy," says Aaron Sutch, Solar United Neighbors of Virginia's program director. "If you've ever thought about going solar before, this is the perfect opportunity to do so."
Co-op members will select a single company to complete all installations. They will then have the option to purchase panels individually based on the installer's group rate. By going solar as a group and choosing a single installer, participants can save money.
The solar co-op is free to join. Once the group is large enough, Solar United Neighbors will help the co-op solicit competitive bids from area installers.