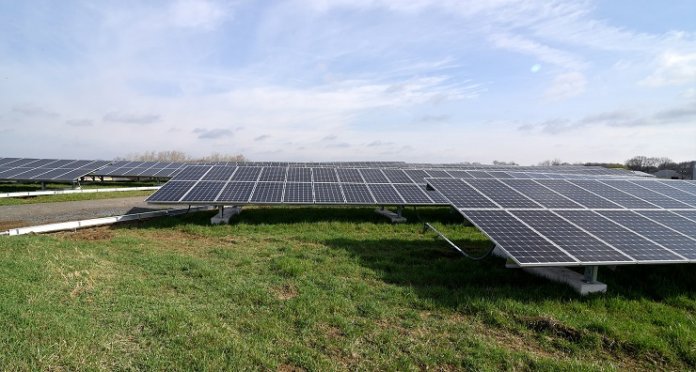 CS Energy (formerly Conti Solar) has completed the Cinnaminson Township capped-landfill solar project for Public Service Electric and Gas (PSE&G), New Jersey's largest electric and gas utility.
The 13 MW Cinnaminson Township site is the largest solar development project undertaken to date in Burlington County, N.J., claims CS Energy.
Built over a superfund site, the 25-acre project is part of PSE&G's Solar 4 All program, which is focused on building solar farms on otherwise unusable sites. The program aims to develop 158 MW of universal solar capacity, which would be enough energy to power more than 25,000 New Jersey homes.
"By converting unproductive land into a solar power generation plant that provides clean energy to the grid, PSE&G is helping to create a healthier environment and also making solar power available to all of its electric customers," says Matthew Skidmore, CEO of CS Energy. "Solar 4 All is an innovative program, and we are proud play a key role in its ongoing success."
"One of the primary goals of our Solar 4 All program is to help develop and maintain a strong solar industry that creates jobs and generates economic development in New Jersey," adds Todd Hranicka, PSE&G's director of solar energy. "So we are proud of our long-standing relationship with CS Energy and pleased that we were able complete another successful project with them."