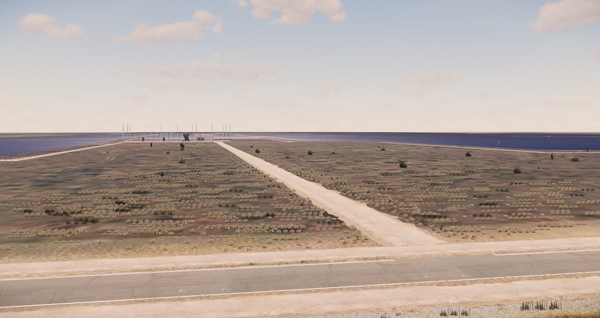 U.S. solar developer 7X Energy Inc. is partnering with CoServ Electric to generate more solar power in north Texas.
Through Brazos Electric Power Cooperative Inc., its generation and transmission provider, CoServ has procured 26.5 MW AC from 7X Energy's Lapetus Energy Project in west Texas, bringing CoServ's stake to 51.5 MW AC of the total 100 MW AC project. Earlier this year, CoServ also finalized a contract with 7X for the purchase of 25 MW AC of power through Brazos from the solar facility.
7X developed and financed the Lapetus solar project, which will deliver firm blocks (SolarBlocks) to the ERCOT North trading hub. This power product offers utilities and companies more flexibility and shorter contract terms than a traditional power purchase agreement, thus minimizing energy costs and mitigating risks, according to 7X.
The fixed blocks prompted CoServ to double its original power purchase, which will benefit the co-op's more than 235,000 electric meters in the Dallas-Fort Worth area. In addition, Brazos recently purchased 42.5 MW AC on behalf of seven of its other distribution cooperative members.
"This agreement reinforces CoServ's commitment to providing cost-effective renewable energy options for our members," says Donnie Clary, president and CEO of CoServ.
CoServ and Brazos were supported in the development of the solar energy contracts by the National Renewables Cooperative Organization.
The project – owned, developed and financed by 7X Energy – will be constructed in Andrews County, Texas, about an hour away from Midland. It is scheduled to commence construction in late Q1 2019.