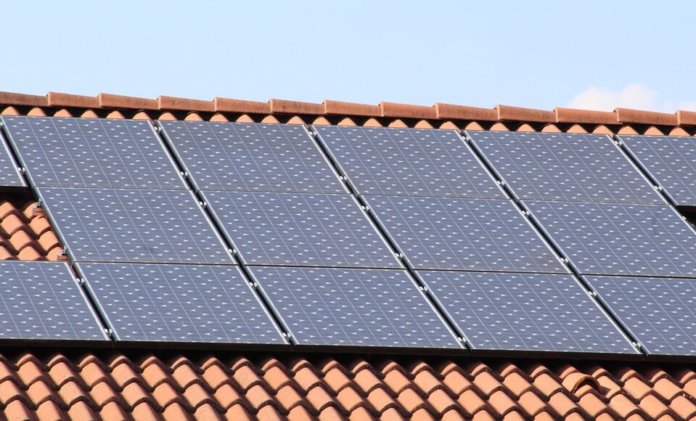 The City of Tempe, Ariz., has adopted a new goal of achieving carbon neutrality by 2050, along with a strategy of sourcing 100% of its electricity from renewable sources by 2035.
The city council approved the resolution for this goal at a March 8 meeting. The carbon-reduction goal will be achieved in partnership with Arizona Public Service (APS) and Salt River Project, the utilities that provide power to the city. The strategy of sourcing energy from renewable sources applies to the city's municipal electricity use for city buildings, streetlights and water operations; it does not prescribe policy that involves residential and commercial utility customers, the city notes.
"Tempe's proposal is a collaborative, responsible approach to this complex issue. As a national leader in clean energy, APS is proud to partner with the city on its efforts to attain carbon neutrality in municipal operations," comments Kent Walter, manager of customer technology product development for APS. "We look forward to working hand-in-hand to increase the city's energy efficiency, fleet electrification and investment in clean technologies in an affordable way."
Since August, a working group made up of Mayor Mark Mitchell and councilmembers Lauren Kuby and Randy Keating have been exploring the idea of increasing a 2014 city council-authorized goal to have 20% of city operations using renewable energy by 2025.
Currently, the city has achieved 10% renewable energy by using rooftop solar on city facilities. Rooftop solar will save Tempe nearly $2.3 million over the next 20 years, the city estimates. Two additional rooftop solar projects are being developed for the Johnny G. Martinez and South Tempe water treatment plants.
In 2016, through the Global Covenant of Energy and Climate, the city committed to create a climate action plan (CAP). Now, with the CAP process underway, Tempe chose to re-assess its current renewable energy target for municipal energy, an integral part of a CAP.
Tempe's CAP will be completed in 2019 and will include targets for greenhouse-gas emissions (GHG) and renewable energy. GHG emissions include carbon emissions, which come from the city's electricity use, transportation, and waste and water systems. When developed, the CAP will include goals for municipal use, as well as for the whole city, including residential and commercial energy use and citywide transportation emissions. The effort to build citywide policy will include extensive input from residents and the Tempe business community.
The resolution passed last week is only to guide decisions around city operations; it is just one component of the city's multiyear work on climate action.
The city notes that the resolution makes no budget commitments. The policy will not require any significant new spending beyond what is already approved in the fiscal year 2017-2018 Capital Improvement Projects (CIP) program, which lays out spending over the next five years. Rather, the policy is meant to encourage the city to work with utilities on larger-scale projects that are cost-effective and that reduce carbon emissions. All future investments in renewable and clean energy technology will be subject to Tempe's regular budgeting process, which is open and transparent, according to the city. Staff estimate that the city will be able to reach its goal without increasing current levels of spending on energy in the CIP.