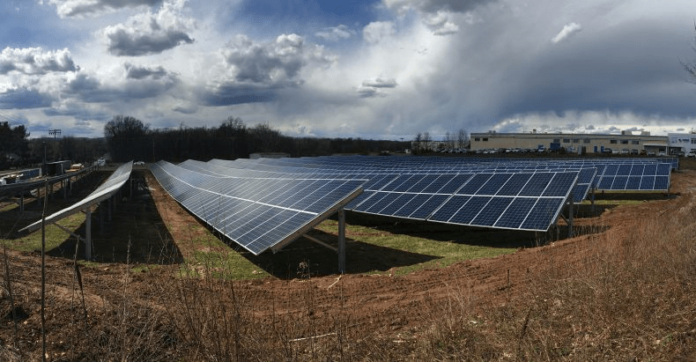 TOMZ Corp., a technology manufacturing company based in Berlin, Conn., is now being powered by a 1.12 MW solar project.
TOMZ owns and operates the system, which was developed and built by turnkey energy solutions provider Dynamic Energy.
TOMZ, whose 95,000-square-foot building houses approximately 120 employees, says the power produced by the solar array both reduces the company's carbon footprint and significantly lowers operating costs.
According to Michael Perillo, CEO of Dynamic Energy, the project includes two rooftop arrays and one ground-mounted solar field.
Gary Labbe, IT manager for TOMZ, says, "As a high-tech company, it didn't make sense for us to be relying on higher-cost, low-tech, traditional fossil fuels. This installation responds to our need to be environmentally responsible and has the added benefit of reducing energy costs, which will help us remain competitive in the marketplace."