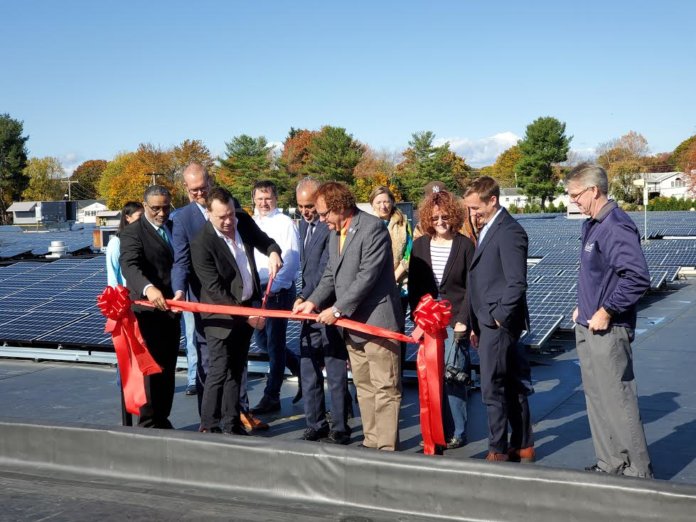 TicketNetwork, a software development company in the ticket resale marketplace, has cut the ribbon on a solar rooftop project at its headquarters in South Windsor, Conn.
The ribbon-cutting event was attended by State Sen. Saud Anwar and South Windsor's mayor, Andrew Paterna, among other state representatives. The 1.4 MW array, which was completed in the spring, will offset nearly 70% of the company's annual energy use and dramatically reduce its carbon footprint.
"It is a goal of ours to be a good neighbor and environmental steward in all aspects of our operations," says Don Vaccaro, TicketNetwork's CEO. "This project is a big step in our continuing goal to minimize our consumption and be a role model within our community and beyond."
The system, developed by EnterSolar, features 4,365 solar panels and covers nearly 200,000 square feet – the bulk of available space on the roof of the TicketNetwork headquarters building. The solar array is expected to pay for itself in energy savings in approximately three and a half years. Further, it will avoid approximately 1.5 million pounds of CO2 annually.