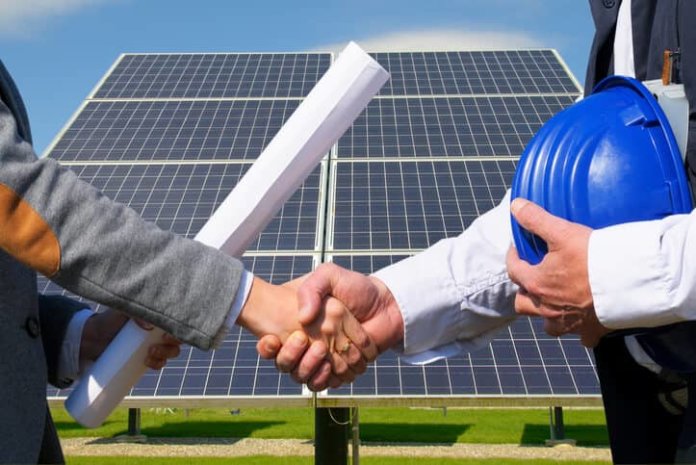 First Solar Inc. and D. E. Shaw Renewable Investments LLC (DESRI) have announced the acquisition by a DESRI affiliate of the 40 MW Cuyama Solar Project in Santa Barbara County, Calif. Terms of the deal were not disclosed.
The project, which was developed by First Solar, is currently under construction, with completion anticipated by the end of 2017. Power from the project is expected to be supplied to Pacific Gas & Electric (PG&E) under a 25-year power purchase agreement (PPA) starting in January 2019. Community Choice Aggregator Peninsula Clean Energy has a one-year "bridge" PPA for power delivered from the plant in 2018.
"We are delighted to work with First Solar on another California solar project," says Bryan Martin, CEO of DESRI. "Their technology and integrated power plant solutions will help us provide a cost-effective energy solution for the residents and businesses of Santa Barbara."
"We are pleased to build on this exciting relationship," says Georges Antoun, First Solar's chief commercial officer. "DESRI's clear commitment to building their portfolio with affordable, clean energy is a strong match with First Solar technology."
When in operation, the power plant – which is the first utility-scale solar installation in Santa Barbara County – is expected to annually provide enough clean, affordable sustainable electricity to power about 16,000 typical California homes and displace more than 30,000 metric tons of CO2 greenhouse gas emissions each year – the equivalent of taking almost 6,000 cars off the road.
Cuyama is the third California renewable energy project DESRI has acquired from First Solar. In 2016, DESRI affiliates acquired the 31 MW Portal Ridge Solar Project in Los Angeles County and the 11 MW Rancho Seco Solar Project in Sacramento County.