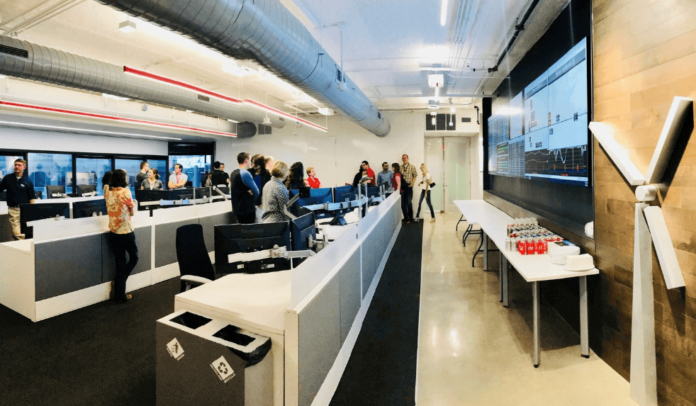 E.ON has completed its new North American renewables operation center in Austin, Texas.
E.ON has developed and built and operates more than 3.6 GW of wind, solar and battery storage generation across the U.S., with more on the way. E.ON says the new facility will help the company manage its capacity portfolio, as well as manage a further 2.9 GW of capacity for other owners.
The team within the center manages day-to-day activities for the purposes of safe and reliable grid operations and commercial off-take matters within nearly all of the independent system operators 24 hours a day, the company says. The facility is fully compliant with the critical infrastructure protection requirements governing electric generation facilities, E.ON notes.
"This new facility not only enhances our ability to operate our own portfolio of projects safely and reliably, but it also enables us to offer this expertise to our third-party customers and maximize the performance of their assets, as well," says John Franklin, director of operations for North America.
Services provided by the center include scheduling and dispatching of power, remote management of power and voltage in accordance with NERC standards, and off-take arrangements under various contracts.
"We've invested more than $7 billion across North America over the last 10 years, going from a single west Texas wind farm to managing 46 separate resources," adds Silvia Ortin, chief operating officer for North America and E.ON Climate & Renewables board member. "We can now offer that expertise as an owner-operator to others in the industry and provide them with access to the same systems and complete asset management services."