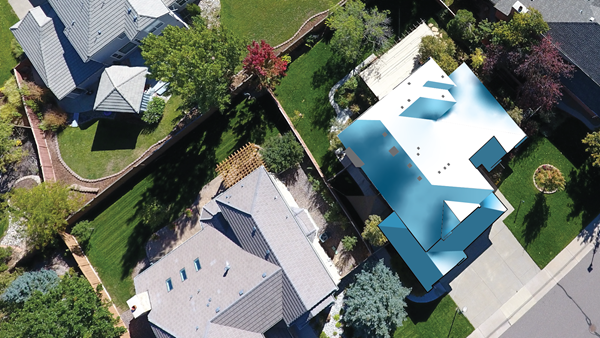 EagleView, a provider of software and services for the solar industry, has introduced SolarReady, a solution designed to help solar contractors better identify and acquire viable residential properties for potential solar installations.
The solution helps installers create proposals that include detailed visualizations and PV system production modeling to help educate homeowner prospects. In addition to helping quickly qualify potential solar projects, SolarReady also provides estimated electrical production and system efficiency, which helps inform project value and determine return on investment.
"With SolarReady, we're providing a game-changing solution that accelerates the adoption of solar energy by simplifying and expediting the assessment process," says Peter Cleveland, VP of EagleView's solar business. "Now, a solar company could arm their canvassers with specific data to talk to homeowners at scale. It's a powerful marketing tool."
Key features of SolarReady include the following:
API-Driven efficiency: SolarReady harnesses the power of APIs to swiftly generate solar potential data for any given property;
Accurate solar potential: Through advanced data analytics and imagery, SolarReady provides accurate insights into a property's solar potential;
Lead qualification advantage: Solar companies can now seamlessly filter potential leads based on their solar potential, ensuring resources are allocated efficiently and effectively, empowering sales with address-specific data;
Instant proposal generation: With SolarReady data at their fingertips, professionals can create near-instant proposals, delivering a superior customer experience.
"We know our customers win more business when they have better data," adds Tripp Cox, EagleView's CTO. "SolarReady leverages our industry-leading property data and analytics expertise to deliver a valuable prospecting and business development solution for solar contractors."