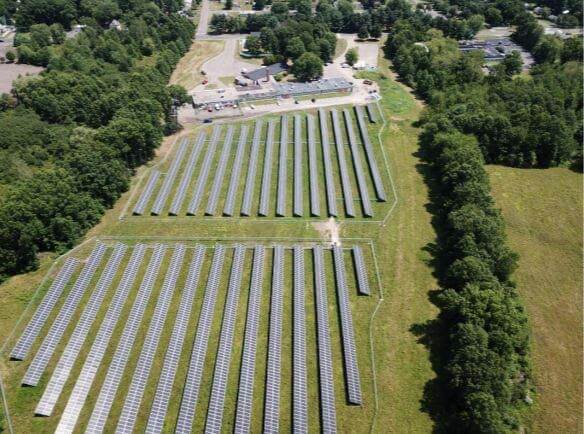 The first project under Connecticut's Shared Clean Energy Facility Pilot Program has been energized, Ameresco has announced.
Ameresco is the owner of the 2 MW community solar project, which is located on the grounds of the Bloomfield Board of Education site in central Connecticut. Ameresco will oversee operations and maintenance, while Clean Energy Collective (CEC) will provide customer care services.
The project allows Connecticut residents, governments and businesses to choose community solar energy for the first time, according to the partners.
Construction on the array began in early February and was completed by Ameresco in August. The state's inaugural project will generate clean, renewable energy and provide savings to residents, the school district, and low- to moderate-income subscribers, the partners say. The project will allow for a 60% off-take in energy demand for the school district, with the remaining capacity available for the residential community.
"Cities and towns across New England are welcoming solar projects in increasing numbers because of the major positive impact they can have in a community," says Michael T. Bakas, executive vice president of Ameresco. "By tapping into its new source of renewable energy, the Bloomfield Board of Education, along with households and businesses in the surrounding area, will benefit from reduced energy costs and an overall lower carbon footprint."
The state's Department of Energy & Environmental Protection has selected two other community solar projects – one in Shelton and one in Thompson – to participate in its Shared Clean Energy Facility Pilot Program.