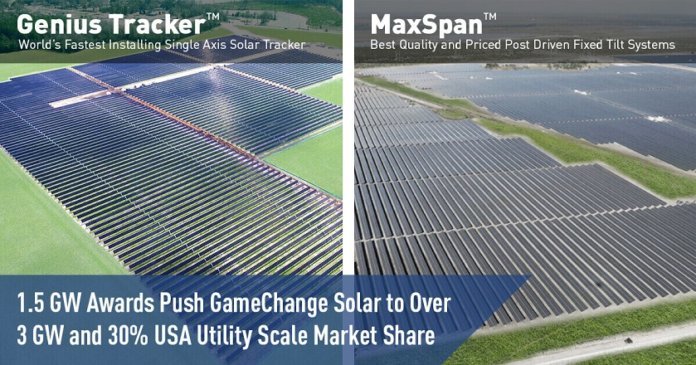 So far in 2019, GameChange Solar has been awarded projects totaling more than 1.5 GW.
This brings the company's total projections for this year to more than 3 GW, which would represent over 30% of the U.S.' utility-scale market share for 2019, claims GameChange. Based out of New York City, the company manufactures fixed-tilt and tracker solar racking systems.
The new awards are for both the GameChange Solar Genius Tracker and MaxSpan fixed-tilt post systems.
"Having ramped up our manufacturing capacity to over 8 GW, we are happy to see that customers have continued to adopt GameChange Solar as the leading utility-scale solution for fixed-tilt and single-axis trackers," comments Derick Botha, chief commercial officer of GameChange Solar.