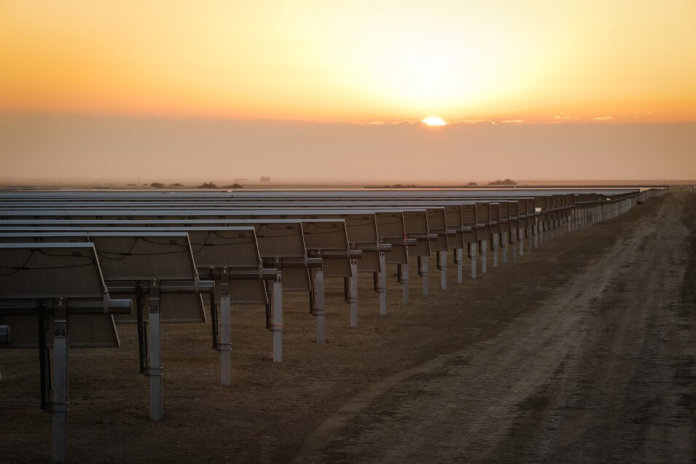 Renewable Energy and Environmental Finance has completed the final $85 million in tax-equity funding from Wells Fargo for Sempra Renewables' 200 MW solar facility near Fresno, Calif.
The funding represents the last phase of more than $190 million in financing for four solar farms collectively known as the Sempra Great Valley Solar Project.
Sempra Renewables, a subsidiary of energy holding company Sempra Energy, built and operates the Great Valley project – a 1,600-acre facility with 860,000 solar modules. The project began commercial operation in May.
Annually, the Sempra Renewables project will provide power under four off-taker agreements: 100 MW to Marin Clean Energy, 60 MW to Sacramento Municipal Utility District, 20 MW to Pacific Gas & Electric (PG&E) and 20 MW to Southern California Edison.
Over the past two years, Wells Fargo has teamed with Sempra Renewables on seven solar projects throughout the U.S. that will collectively generate more than 1.7 million MWh of clean energy annually.