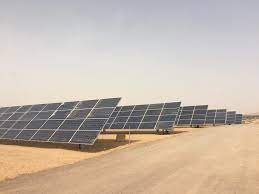 Ideematec Inc., a provider of utility-scale solar tracking systems, has reached an agreement with Parliament Solar LLC, the initial asset for Parliament Energy Holdings LLC, to deliver 640 MW of Ideematec's Horizon L:TEC 1P solar tracking system in Texas.
Ideematec's solar tracking system is designed to maximize the efficiency of large-scale solar systems. It is based on a patented decoupled drive technology and Ideematec's innovative locking system for maximum stability and minimal maintenance requirements.
"Our product delivers optimized solutions to overcome technical challenges, whether it is hurricane wind speeds, difficult terrain or expansive clay soils, says Philipp Klemm, CEO of Ideematec. "We look forward to working with all participating parties to supply GWs of our advanced Horizon L:TEC product into additional projects."
Parliament Solar is a portfolio company of EnCap Investments L.P. and Mercuria Energy.